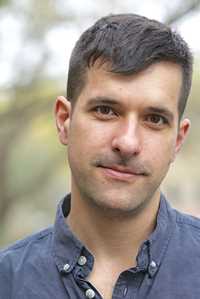 Organisation claims that 63% of local authorities have reduced bus funding in 2015/16
The Campaign for Better Transport (CBT) has released figures revealing what it calls the 'shocking state of local subsidised bus services across England and Wales.'
The organisation claims that people living in Lincolnshire, Leicestershire, Derbyshire, Somerset, Dorset, West Berkshire, Wiltshire, Oxfordshire, Hertfordshire, North Yorkshire and Lancashire will be hit particularly badly with local authorities proposing significant cuts from local bus budgets over the next few years.
The cuts total more than £27m, which the CBT claims will leave many rural and isolated communities with little or no bus services at all. Some of the largest cuts to bus services are being undertaken by Prime Minister David Cameron's local council (Oxfordshire £3.7m) and the Secretary of State for Transport Patrick McLoughlin's local council (Derbyshire £4.8m).
CBT has launched an interactive online map detailing the scale of the cuts to supported bus services by local authorities across England and Wales since 2010. The map allows users to see exactly how budgets for bus services have fallen over the past six years.
The map is based upon the organisation's 'Buses in Crisis' report, which states that since 2010, £78m has been withdrawn from local authority bus funding in England and Wales, resulting in over 2,400 bus services being reduced, altered or withdrawn from service. Overall, 63% of local authorities in England and Wales have cut funding for bus services in 2015/16, with 44% reducing or withdrawing services entirely.
Martin Abrams, Public Transport Campaigner at Campaign for Better Transport, said: "This new research shows that up and down the country utterly devastating cuts are now being inflicted on our vital bus services on a par with the swingeing and misguided cuts the Government and Dr Beeching made to our rail network which decimated services back in the 1960's.
"It is a bitter irony that many of the bus services being cut today are historic services that replaced the thousands of rail services that were cut by Dr Beeching, meaning more and more areas now have no public transport at all.
"Following six years of huge reductions in grants from central government, local authorities are being forced into making ever deeper cuts to bus funding and there is real public outrage about the large number of bus services under threat. Local buses provide a vital role to the community and for some people, especially in rural areas, buses are their only means of getting to work or school, to visit friends or to access shops and public amenities.
"With the Government's promised Buses Bill on the horizon, Ministers must explain exactly how this bill will help people and communities, particularly in rural and isolated areas, stay connected.
"While the Buses Bill will enable much needed improvements for people in metropolitan areas, there is increasing worry and uncertainty as to what the future holds for bus users in non-metropolitan areas and with the scale of cuts we are now seeing, urgent action must be taken by the Government to ensure buses have the funding they need and deserve."