Iveco Bus, along with the French Public Transport Central Purchasing Office (CATP) and Ile-de-France Mobilités have officially confirmed an order for 409 Urbanway Natural Power buses at the National Public Transport Exhibition in Nantes. The biogas-powered vehicles will be delivered between 2020 and 2021 as part of a plan to eliminate diesel buses, and operate in the inner and outer suburbs of the Paris metropolitan area. The buses will have a range of 400km.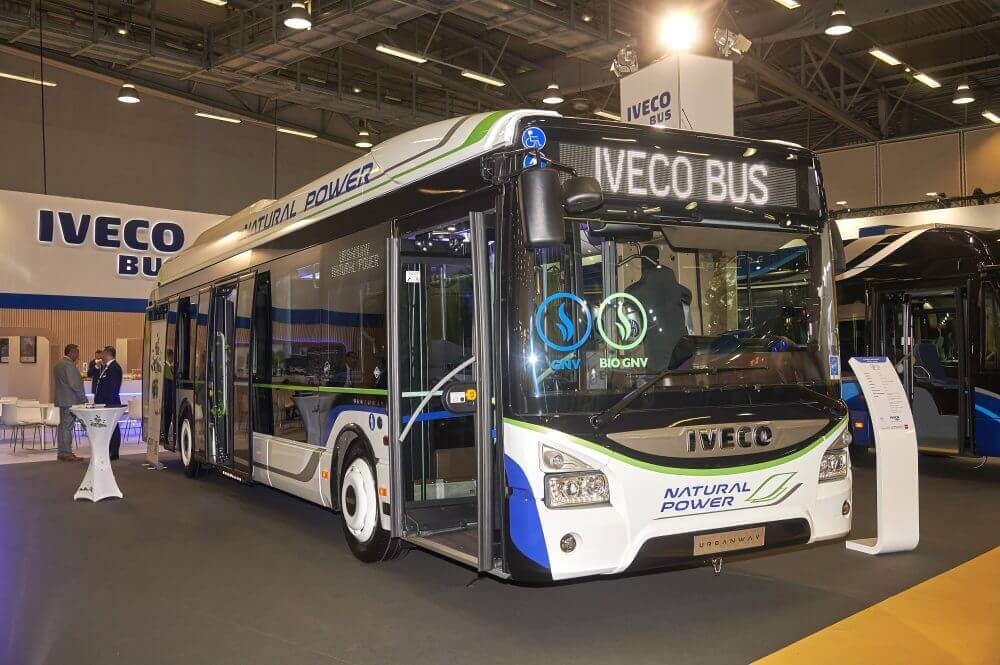 It is the first time that such an order has been placed via a central purchasing office without going through a transport operator, a new procedure aimed at standardising the equipment used in the Ile-de-France region to ensure that passengers enjoy buses of equal quality.
The 12-metre Urbanway Natural Power buses will feature the new 'harmony' interior design of I-d-F Mobilités, as well as being quieter due to the use of natural gas. The new buses will be equipped with air-conditioning, CCTV, USB ports and under-seat LED lighting.
The level of emissions of fine particles will be almost zero, whilst NOx emissions will be reduced by up to a third and noise levels are claimed to be halved.
"We are extremely proud that Ile-de-France Mobilités elected to give us the order, which confirms its commitment to energy transition," said Head of the Iveco Bus brand Stéphane Espinasse.
"Once again, Iveco Bus' expertise in the field of alternative energy vehicles is acknowledged."
Read more news at: cbwmagazine.com/category/news