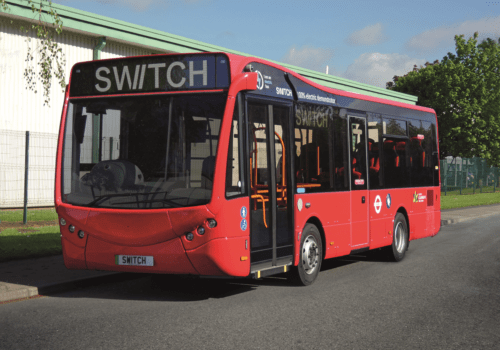 Switch Mobility is to restart production of the Euro VI diesel Optare Solo to meet Stagecoach's requirements
Switch Mobility has announced an order for 70 buses from Stagecoach, which consists of 10 9.5m Metrocity electric buses which will operate on TfL contracted route W11 in London, and 60 slimline Solo 8.5m Euro VI buses sold under the Optare brand. The Solos will support Stagecoach in replacing a large part of its significant fleet of existing Optare Solos at depots across the country. The Metrocitys are expected to be delivered in early 2024, followed by the Solos during the first half of 2024.
The Metrocitys will be equipped with NMC batteries and have a range of up to 170 miles. The Solos have been specified as the 8.5m slimline variant, with seating for 28 people.
Mahesh Babu, Chief Executive Officer of Switch Mobility, said: "We are delighted to continue to expand our relationship with Stagecoach. Stagecoach's repeat order for the Metrocity electric bus, following the recent delivery of 20 buses in London, is testament to the efficiency and versatility of the Metrocity. Whilst our focus at Switch is on engineering and delivering the world's most efficient electric buses, we recognise operators such as Stagecoach are continuing to look for ways to reduce the environmental impact and improve the efficiency of their fleet. For this reason, we have taken the decision to re-start production of our renowned Solo product and support Stagecoach in replacing part of its existing Solo fleet."
Stagecoach Chief Operating Officer Sam Greer added: "We are pleased to be welcoming a further 70 low emission vehicles to our fleet which will help us with our sustainability targets of reaching zero emissions by 2050 and a fully electric bus fleet by 2035."
CBW understands that the Optare Solo will be available to order for other operators alongside the Stagecoach order.