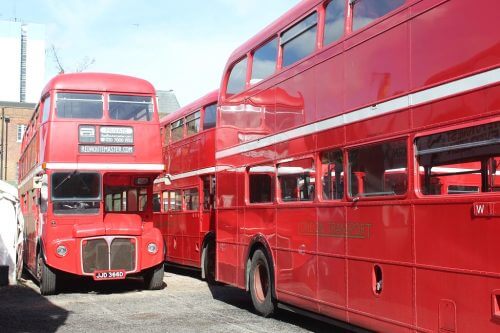 Ray Crofts, General Manager at RedRoutemaster, outlines to Jade Smith what work the operator carries out, providing vehicles for jobs ranging from weddings to TV adverts
RedRoutemaster is a London-based operator that primarily provides vintage Routemaster buses for a range of private hire work, including weddings, corporate transfers, scenic tours, birthdays, retirements and funerals. The company also undertakes rail replacement work.
Ray Crofts, General Manager at RedRoutemaster, has been working within her current role for nine months, but worked with the operator previously in 2012. She took up the story: "My role is to keep the office running and coordinate all the different strands of the business. We have a team who handles bookings and a team that delivers the experience to the customers and ensures the buses are in good shape."
Background
"RedRoutemaster is run by Adam Shailes and Darren Kidd, partners both in business and their personal lives," Ray said. "Adam has run an IT company since he was 17 and has always been keen to do things in his own way. Both Adam and Darren had an interest in buses, so in 2011 they purchased their first Routemaster and RedRoutemaster was born.
"In 2012 I worked in the old office in Northfields, while the buses were stored on Commerce Road. The business steadily grew from there."
The business moved from Commerce Road three years ago to Brentford's high street, with the offices in front of the yard. Ray said that with development work taking place in the local area, RedRoutemaster will eventually have to move again within the next five years: "Brentford has always been semi-industrial as we're right on the Thames and the last working boatyard on the Thames is just around the corner from us.
"The area will be used for modern flats, which is necessary with the housing crisis but a shame. The boatyard won't survive, and although we can move, it will be tricky to find what we need. It's sad, too – Brentford has been our home since day one."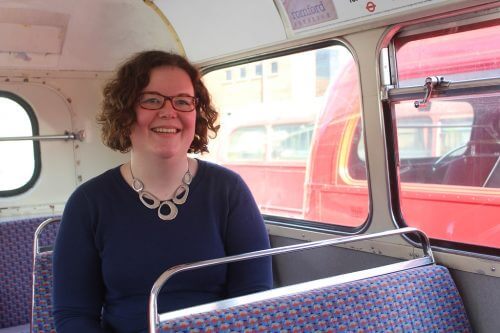 Fleet

Fleet list

1 x Daimler Fleetline (1972)
1 x Dennis Dart (1997)
1 x RM AEC Routemaster (1961)
1 x RMA AEC Routemaster (1967)
7 x RML AEC Routemaster
(1965, 1966, 1967)
1 x open-top Leyland Titan (1985)
1 x Leyland Titan (1980)
2 x Volvo B7TL (2002)

"Currently, five out of seven of our RMLs are in active service," Ray said. "The two not in service consist of one bought this summer which will undergo restoration and one that starred in the film '28 Days Later' which had been comprehensively destroyed, with the top taken off, and is used for spares. RM1086 is also based in the yard, awaiting restoration works."

[…]

By subscribing you will benefit from:
Operator & Supplier Profiles
Face-to-Face Interviews
Lastest News
Test Drives and Reviews
Legal Updates
Route Focus
Industry Insider Opinions
Passenger Perspective
Vehicle Launches
and much more!