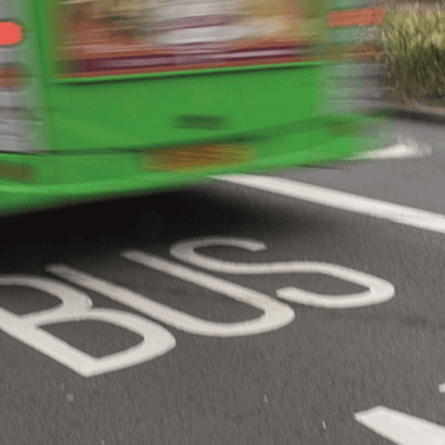 Motorists who drive in a designated bus lane on part of the A50 in Leicester now face fines after camera enforcement action began on a section of the road on 2 January. During the initial two-week grace period, 136 drivers who were caught driving in the bus lane were issued with warning notices instead of fines.
Enforcement has now begun in earnest, meaning motorists caught driving in the bus lane will face a £70 fine. The enforcement camera is on the city-bound section of the A50 near Medina Road, and is active 24 hours a day, seven days a week, including bank holidays; only buses, Hackney carriages and cycles are permitted.
The measure is the latest in a number of improvements in the area designed to help traffic flow on the A50. Leicester's deputy city mayor for transport, clean air and climate emergency Councillor Adam Clarke said: "Keeping our bus network moving is key to ensuring we have a reliable, affordable and convenient public transport system. Unfortunately, when other vehicles clog up bus lanes, they slow down those bus services and cause unnecessary disruption and delays.
"The A50 Groby Road is a key part of city's road network and a vital bus corridor, and therefore camera enforcement will help ensure traffic flow continues to move freely for the benefit of all road users."
Bus lane camera enforcement is already in place at several other sites across Leicester, which is expanding its Greenlines electric bus network, to ensure that bus routes are not obstructed by other vehicles.