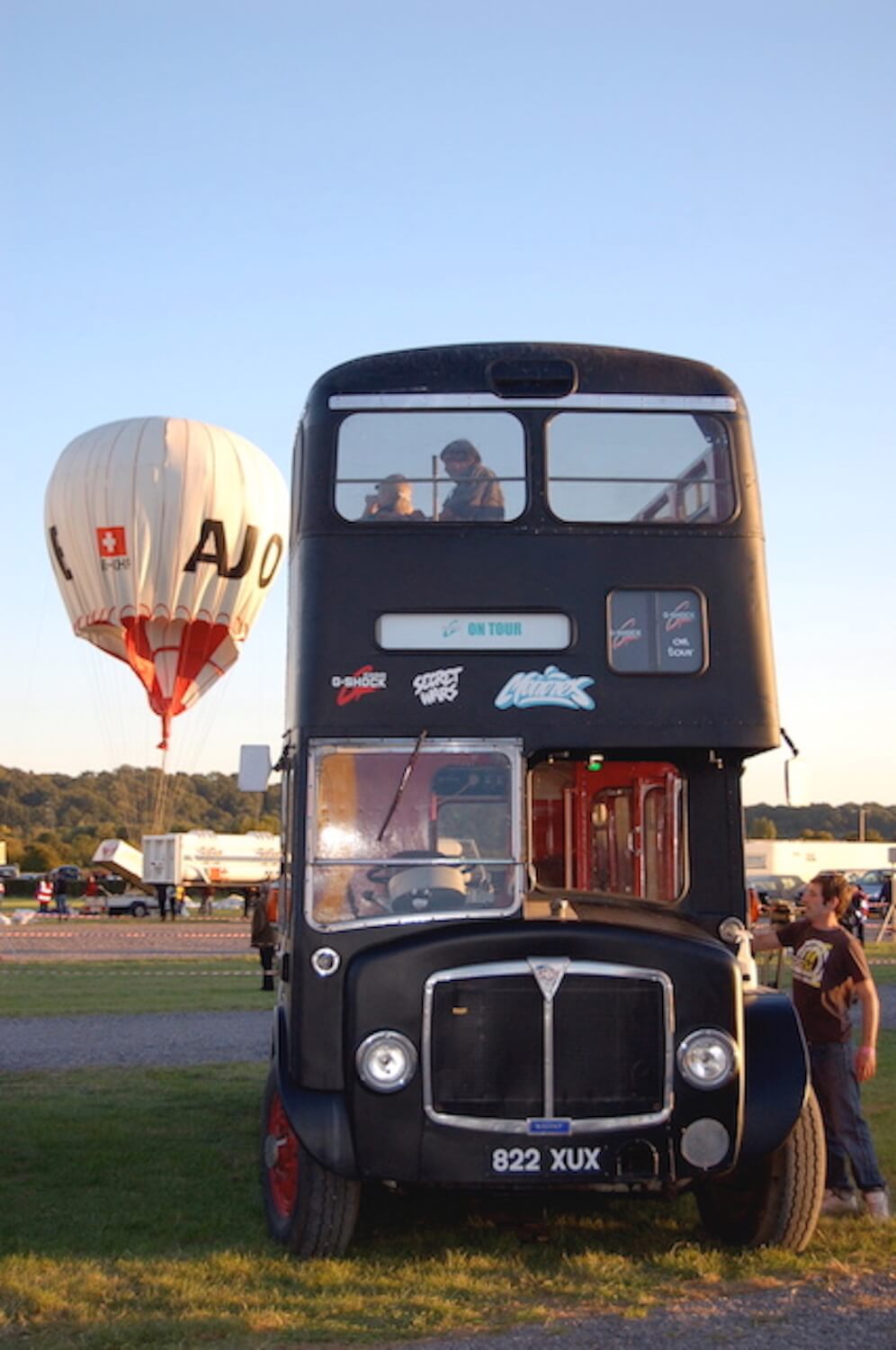 This 1962 AEC Regent V hospitality bus will be auctioned off by H&H Classics as part of its upcoming 14 October auction at the Imperial War Museum, Duxford, Cambridgeshire and carries an estimate of £20,000 to £22,000.
Blondie, Duffy, Ed Sheeran and Little Mix are among the hundreds of music celebrities and VIPs who have been onboard.
After a hardworking career in public transport on the Isle of Man, it then became a movable headquarters for the Purple Helmets motorcycle display team and finally a glamorous VIP party venue at music festivals.
It is among only five such all-steel buses produced and the singer-songwriters Flanagan & Allan wrote a song about one of its siblings.
The bus featured DJ decks for the artists to entertain each other and guests on board.
It was delivered new to Isle of Man Corporation and was in service until the late 1970s before being used as a training vehicle.
It was then purchased by the 'Purple Helmets' motorbike display team and used as a crew transport vehicle.
Finally it was bought by Arrowscore in 2006 and fully restored for use as an Artist Liaison Bus at many music festivals, hosting lots of world-famous artists.
H&H Classics says the bus is in good working order and ready to take on a new fourth career.