Two companies form strategic alliance with an eye on the future of electric buses
At the recent Advanced Clean Transportation Expo in Long Beach, California, transmission supplier Allison announced a partnership with Alexander-Dennis Ltd (ADL) to develop 'efficient and powerful' electric buses.
The first step in the strategic alliance is Allison's new ABE series electric powertrains for low-floor buses, which will be offered in the export-only Enviro500 double-decker.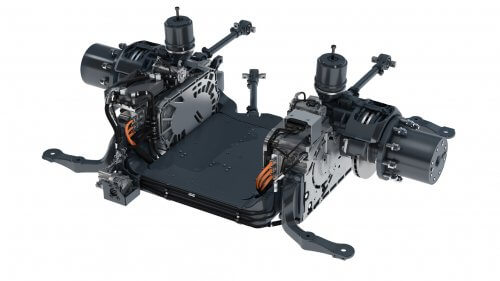 The first buses to receive the new system will be Footlhill Transit's newly-ordered 86-seater, tri-axle versions.
"Allison has a long history with the bus market utilising our electric hybrid system. This is the next evolution of electrification in this market, and we are pleased to meet the needs and expectations of our customers," said David S. Graziosi, Allison Transmission's President and CEO.
Robert Davey, President of Alexander Dennis, added: "We are delighted to collaborate with Allison on our first electric double-decker order in North America for Foothill Transit.
"As the world's largest double-decker bus manufacturer, we see an increasing demand for electric buses, which combines the same high-passenger capacity and outstanding comfort that our vehicles are renowned for, with zero-emission technology.
"Partnering with Allison, and leveraging their technology expertise, is helping us achieve this goal."
You can read more Bus News here: cbwmagazine.com/category/news/buses