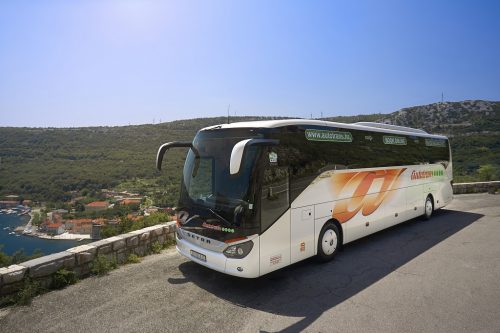 Arriva has acquired a major share of Croatian operator Autotrans Group (ATG).
The deal gives Arriva a 78.34% share in ATG, which it said makes it the largest private bus operator in Croatia with responsibility for running long distance and local services throughout the country. Arriva has operated in Croatia since 2013.
Manfred Rudhart, Arriva Group CEO, said: "We are always looking for opportunities where we believe our experience and skills can make a real difference to passenger transport services in Europe.
"Croatia, and more broadly Central and Eastern Europe, represents an important growth opportunity for our expanding business and ATG represented a good strategic fit for us. We will now focus on doing what we do best, which is to drive improvements for our customers in the region."
Drazen Divjak, Managing Director for Arriva Croatia, commented: "Autotrans is a highly-respected bus operator in Croatia with nearly 70 years of experience.
"It has successfully built a reputation for reliability and a strong customer service ethos and we are keen to build on its success.
"We have a strong track record for delivering real benefits to passengers and tendering authorities, and this acquisition allows us to expand our operations to create a robust network across the country and deliver improved, better connected door to destination services for our passengers."