The week-long strike goes ahead after Unite rejected Arriva's most recent pay offer
Arriva Regional Managing Director, Nigel Featham calls the week-long industrial action unnecessary as the drivers 'are amongst the best paid in the North East,' but Unite argues a direct wage comparison between operators doesn't reveal the full story.
A week-long strike by Arriva Durham County drivers commenced on Sunday, 6 January 2019 and was set to continue until 2359hrs on 12 January when CBW went to press.
Arriva questioned the union's claim of pay inequality, releasing a wages comparison report to the union Unite which it said demonstrated that its pay offer would 'consolidate the drivers' position as being among the very highest-paid bus drivers in the region.'
The comparison in the research, based on readily available wage data, stated that under the new pay offer:
Arriva drivers will be paid better hourly rates than virtually all of their counterparts at other bus companies in the North East, when factoring in that they are paid for meal-breaks;
There are only two depots out of over 20 in the North East at which bus drivers are paid more than Arriva drivers and that difference is only 3p per hour more than Arriva Durham drivers will earn, again factoring in the value of paid meal breaks;
The average Arriva driver pay for a top rate driver for a basic 39 hour week at £10.60 per hour will be £413.40 per week – equivalent to £21,579 per annum before tax and other deductions; and
Many drivers also volunteer for overtime, which would top up weekly pay to around £500.00 under the new pay deal – equivalent to £26,100 per year per annum before tax and other deductions.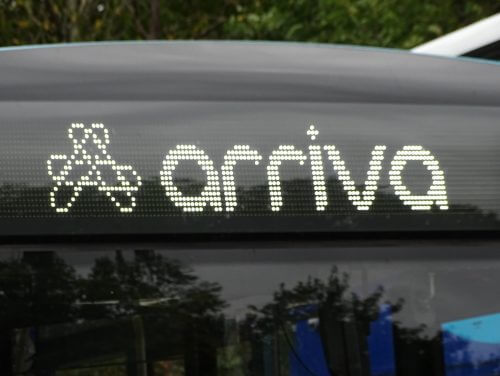 Arriva's most recent pay offer, which was rejected by Unite, comprises a 7.6% increase on hourly rates over a two year period (backdated to March 2018), a reduction in the length of time it takes drivers to hit the top rate of pay (from five years to three years) and a guarantee of a further increase in March 2020 equivalent to £1 an hour.
Nigel commented: "Unite claims, without any attempt at justification, that our drivers are poorly paid relative to others. Quite simply, it's a false flag, and one that has led to an unnecessary industrial action. They're striking for something they have already been offered."
Responding to Arriva's statement, Unite Regional Officer Bob Bolam said: "We strongly refute Nigel Featham's assertion that the pay offer on the table would make our members 'the very best paid drivers in the North East.'
This is because the other companies operating bus services across the region have a range of different pay rates, and terms and conditions, so it is invidious to make such direct comparisons with our members' pay.
"Arriva Durham County's real agenda is a helter-skelter race to the bottom in terms of pay and employment conditions, when a decent employer would wish to better reward its hardworking employees."
Go North East announced it was deploying extra buses during the strike to offer more capacity on the Castles Express X21 service, along with larger vehicles on the Wear Xpress services which operate in the Peterlee area with connections to Hartlepool and Sunderland.
Martijn Gilbert, Managing Director of Go North East, said: "We will be deploying extra resources to help cope with increased demand on routes that might be busier than usual due to the cancellation or reduction of services during this time."