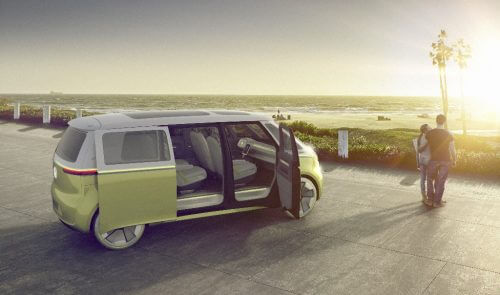 UITP report argues that privately owned vehicles would simply make congestion worse by making car travel more appealing, while fleets competing with traditional operations would not allow the overall transport network to reach its full potential
According to a new position paper from UITP (the International Association of Public Transport), Autonomous Vehicles (AVs) 'will lead to a dystopian future of even more private car traffic on the road' unless they are put to use in shared fleets and integrated with traditional public transport services.
The paper, which is entitled 'Autonomous vehicles: a potential game changer for urban mobility,' does acknowledge that there is a risk that autonomous vehicles could make congestion worse, due to car travel becoming more comfortable and attractive should AVs become popular vehicles to privately own.
However, the publication argued that AVs should be put to use in shared fleets as 'robo-taxis,' minibuses or in car-sharing fleets, and in this situation could dramatically reduce the number of cars on the road by allowing the public transport network to reach people and places it was too difficult to get to before, plugging first/last-mile gaps and feeding into public transport trunk lines.
The report states: "AVs will only help to meet public policy goals if they come as shared fleets integrated with public transport."
The report said that shared fleets would result in a strong reduction in the number of cars on the road, due to reduced car ownership and effective use of the vehicles throughout the day. However, it stated that fleet cars integrated with traditional public transport services would be a better solution than fleet cars competing with traditional public transport.
This would avoid increases in traffic due to an increase in vehicle miles travelled, the inefficiency of multiple small vehicles replacing single larger ones, and passenger loss for bus services.
UITP said that shared fleets, integrated with traditional public transport, would also cut noise and environmental pollution, improve traffic efficiency and parking and in the process liberate vast amounts of urban space for other purposes.
"When 1.2m people around the world die each year in car-related deaths, 90% of which are due to human error, the road safety benefits are also significant," added UITP Secretary General, Alain Flausch.
Ensuring the successful roll-out of AVs, which are already being trialled in many cities, is also contingent on the use of fully driverless operation, without which AVs will not be able to form a new mode of transport and would be unable to enhance existing public transport, the report added.
UITP made a number of recommendations for steps public authorities should take in order to actively rollout AVs and meet policy objectives. This includes measures to limit single occupancy private cars (such as taxation and parking management), measures to avoid idle empty AVs, and urban planning measures such as regaining space from parking facilities for other uses.
It said Mobility as a Services (MaaS) should be utilised where possible and trials of AVs should begin on public roads to assess how best to integrate them into the existing transport eco-system.
Preparations should also be made for the impact on employment, as some driving jobs could disappear and other jobs requiring specific skills could arise.