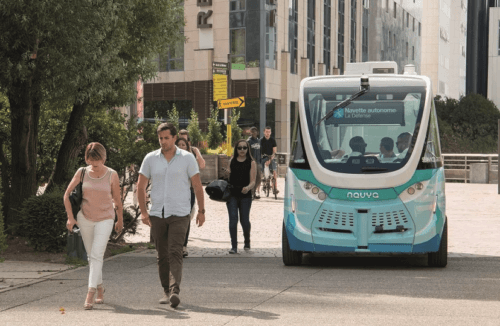 EUROPE
Over the past few years, many projects and initiatives have tested and deployed autonomous vehicles (AVs) in public transport, but the large-scale roll-out of automated shared fleets that are commercially viable is yet to be realised. But a new EU-project, Ultimo, seeks to set the foundations and deploy the very first economically viable large scale, on-demand and user-oriented AV public transportation services. By taking a holistic approach to AV deployment that considers all elements in a cross-sector business environment, the project is aiming to unlock the integration of AVs into cities with on-demand and door-to-door services that will allow for more sustainable, accessible and inclusive mobility.
Building upon the experience of past projects, it will deploy large fleets in three European cities to achieve a commercial level public transportation service.
With Deutsche Bahn at the helm, 23 partners from eight European countries will work together for a period of four years and tackle areas such as economic challenges and the necessary changes to city infrastructure as well as the integration of AV services into operators' Mobility as a Service (MaaS) offerings to work out how to realistically integrate AVs into public transport networks. The project will also address the lack of technical collaboration between vehicle manufacturers and fleet management providers and look for common solutions and interfaces. The aim is to target operation without a safety-driver on board, in fully automated mode.
"I am very pleased that we, as consortium leader, together with 23 other partners, can ensure that we can clarify the few remaining open questions for a secured live operation in the Ultimo project, so that the necessary conditions and questions such as demand/capacity transparency, integration into an overall transport system and economic viability can be clarified accordingly for large-scale nationwide deployment," said Frank Klingenhöfer, CEO of DB Regio Bus.