Coach tour operator Bakers Dolphin is beginning to benefit from investing time and money towards tackling a nationwide driver shortage. A dozen new drivers have graduated from the Bakers Dolphin Driving School and are now taking to the roads.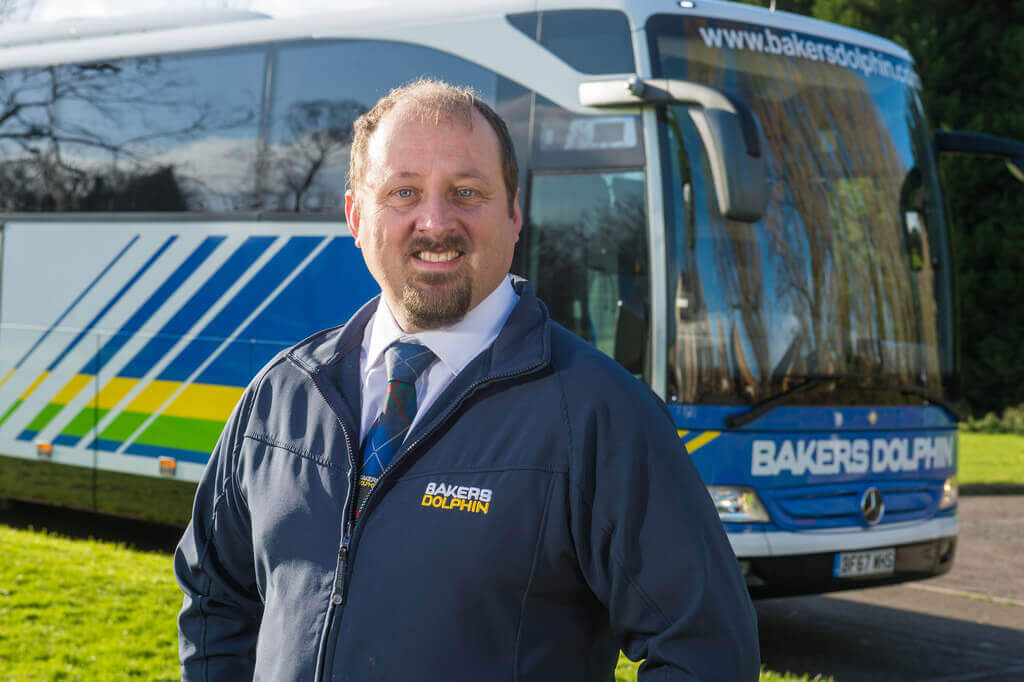 The company, which celebrated its 130th anniversary last year, decided to take positive steps to recruit new drivers and says has been delighted with the response. Managing Director Max Fletcher said: "The industry has struggled with a national shortage of drivers for some years now, so we decided to try to actively do something positive about it. Research revealed that a key reason behind the shortage was an ageing workforce, with too few new drivers coming on board to replace those who were retiring or moving to other careers.
"Younger candidates were put off by the cost of acquiring a Passenger Carrying Vehicle (PCV) licence, so we launched our own driver training school, through which we fund these costs. There has been an excellent response, and we are delighted that a dozen new drivers recently passed their PCV tests and are now fully licenced and able to drive our coaches."
He said most of the firm's drivers work across the full range of work types, which involves driving a variety of different vehicles, from minibuses to double-deck coaches to the firm's flagship Gold Service vehicles, and added:
"Other drivers choose to concentrate on a particular style of work, such as day excursions of the continental tours. We always try to put people on the work that suits the individual driver."
Bakers Dolphin offers competitive salaries, full uniform and mobile allowance, and a comprehensive on-going training programme, as well as staff discounts for trips and holidays and a driver incentive scheme.
Driver Michael Blowers, who was named national Coach Tour Driver of the Year in 2018, said: "Being a coach driver is an absolutely fascinating job where no two days are the same. It really suits someone who loves driving and loves getting on with people. There's a huge variety of work, from school contract jobs through to UK tours and European tours, including driving our superb, top-of-the-range coaches.
"The very best part of the job is meeting and dealing with the customers and doing whatever I can to ensure they have a great day out or holiday, which starts from the moment they step on board the vehicle. If you're a people person, it really is a very enjoyable way to earn a living and promises many miles of smiles. I hope the fact that Bakers Dolphin is willing to pay to put drivers through their training, so that they can get the highly valued PCV licence, will encourage many more people to consider a career as a coach driver."