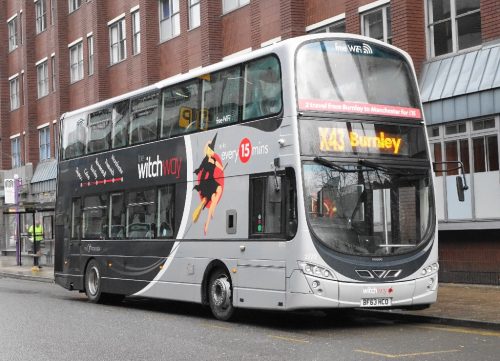 Newly appointed Financial Director Nadean McNaught and her predecessor Jim Wallace explained to Elizabeth Howlett why being an FD at Transdev Blazefield isn't all about numbers 
I met with the new Transdev Blazefield Financial Director (FD), Nadean McNaught and her predecessor Jim Wallace at the company's Blackburn offices. It has been at least 10 years since CBW has interviewed an FD – let alone two at once. Jim was focusing on imparting some of his 11 years of experience on to Nadean, while preparing for retirement. On the other hand, newcomer to the transport industry, Nadean was rearing to use some of her commercial background to enhance the business.
When I began the interview, the pair asked what I was expecting a financial director to be like. I didn't have any expectations, but whatever I could have imagined would not have done either of them justice. The stereotype of finances is certainly challenged when faced with Nadean and Jim.
What does an FD's role entail?
Jim Wallace (JW): In my opinion, finance is no good if you sit in the office and do accounts all day. Sometimes, the finance office will do the accounts for the month and then slide the figures under the Managing Director's door, without communicating with anyone. That's not how we do things here.
My view is to do it well, you have to […]
What you get with a subscription
Operator & Supplier Profiles
Face-to-Face Interviews
Lastest News
Test Drives and Reviews
Legal Updates
Route Focus
Industry Insider Opinions
Passenger Perspective
Vehicle Launches
and much more!