Ensignbus has taken delivery of two BCI Enterprise double-deckers'.
The two vehicles, originally intended for Reading Buses Green Line operation – but no longer required, will now join the Ensignbus fleet.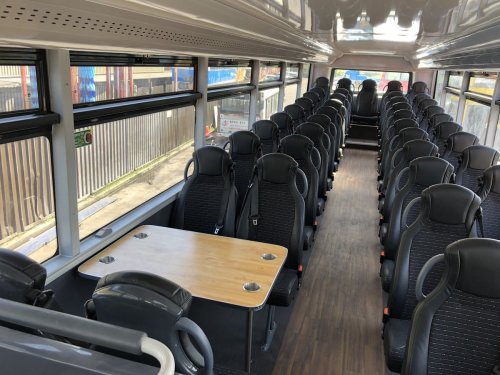 The vehicles are still to be certified, but it is believed that the 12.5m long Enterprise will have a seating capacity of 90 plus.
The BCI Enterprise is made by Australian manufacturer, Bus & Coach International (BCI), and produced at its Xiamen assembly plant in China.
The 8.9-litre Euro VI Cummins ISL engine which develops 380bhp, drives through a ZF EcoLife gearbox and can cruise comfortably at 62mph.
The two new additions will join 12 single axle 10.8m and three 12.5m tri-axle Enterprises already in the Ensignbus fleet.
Transport for London (TfL) also currently has one of the tri-axle versions operating with Go-Ahead London as TA1 in dual-door format.