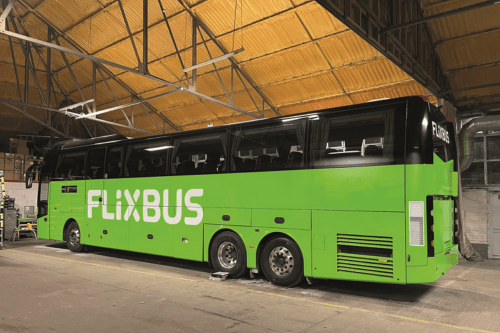 FlixBus has increased its partnership with Berrys Coaches ahead of the summer season to provide a new route between Taunton and Newcastle, which launched on 27 April offering daily links between Leeds, Sheffield, Birmingham, Bristol's University of West England and Bristol city centre.
Berry's has been working with FlixBus since 2021 when its services were made available to book via FlixBus' channels, and started operating a Plymouth-London service for FlixBus in April 2022.
Managing Director of FlixBus UK Andreas Schörling said: "This is a fantastic partnership, based on our shared values and entrepreneurial spirit of the Berrys team. The company has significant experience in express coaches which means they consistently deliver high quality.
"We're delighted that Berrys has doubled its commitment to our network, bolstering the long-term partnership with new connections in line with passenger demand. We look forward to working together for decades to come."
Transport & General Manager of Berrys Coaches James Berry added: "FlixBus' vision for long-term expansion appealed to us from the off and we're witnessing their ambition to become the UK's largest coach provider coming to life. Berrys has extensive experience in long-distance express work, which has helped us to assess the Flix model as the right choice. We have had a really enjoyable year building a truly equal relationship, and we're looking forward to delivering more routes than ever before. Embarking on a partnership at an early stage in FlixBus' growth journey has proved a strong strategic decision for Berrys, and we're proud to be a part of the revolution of the UK coach industry."