Approaching the fifth year of its fleet renewal partnership with Alexander Dennis, Blackpool Transport Services has reported that annual savings resulting from the programme have increased to £300,000.
In 2016 Blackpool Transport adopted a strategy to ensure that the average age of the council-owned operator's fleet is less than three years. Working in partnership with Alexander Dennis (ADL), the company's fleet transformation will be completed in 2020 with the arrival of the latest 19 buses.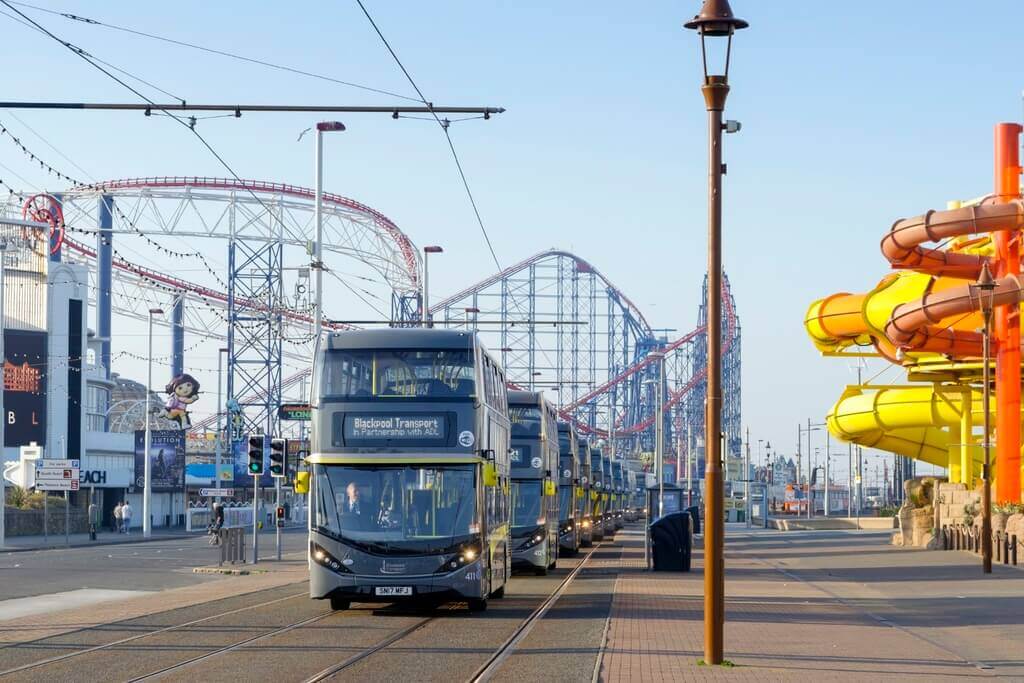 This will take the total number of Enviro200 single-deckers and Enviro400 double-deckers supplied over five years to 107. With the first replacement cycle complete, discussions have begun about a continuation of the programme.
Even before the latest buses have joined the fleet, Blackpool Transport says it is feeling the benefits of its approach. According to the company's financial forecast for 2019/20, the current fleet costs £300,000pa less to operate that the 2015/16 fleet, thanks to a variety of operational cost savings.
Making use of ADL's SmartPack efficient diesel technology, fuel efficiency has improved by 17% and spare vehicle provision was reduced thanks to the better reliability of the new fleet, which benefits from close aftermarket support by ADL, that has also allowed the operator to remove £70,000 of parts stock from its balance sheet.
James Carney, Finance & Commercial Director at Blackpool Transport, said: "None of this happens without strong links to other people and customer initiatives."
In addition to the immediate financial benefits, the upgraded fleet has helped to stop a decade of declining passenger figures, ensuring Blackpool Transport is able to provide first-class service as it prepares to host the ALBUM Conference in May 2020.
Richard Matthews, Sales Director at ADL, said: "Over the last years, Blackpool Transport and ADL have shown what can be achieved by working in partnership. Blackpool now has perhaps the most modern bus fleet in the country, saving the operator money and giving passengers the best possible journey experience. We are proud to have played our part in achieving this transformation."