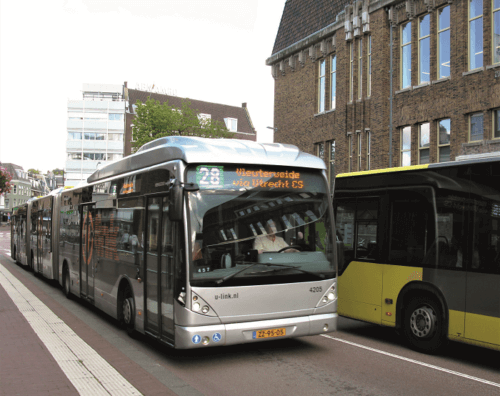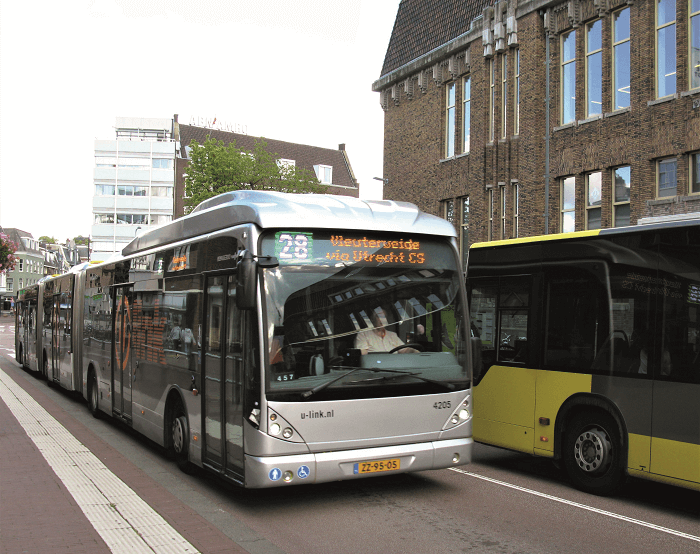 NETHERLANDS
During the morning of Friday 13 January, disaster struck as a bus at the Westraven bus depot in Utrecht caught fire, which rapidly spread to 11 other adjacent buses parked outdoors at the depot, reports Yinka Jan Sojinu.
Besides a single 12-metre rigid and one 18-metre articulated diesel Mercedes Citaro, no less than 10 members of the city's 17-strong bi-articulated 24.79-metre Van Hool AGG300 diesel bus fleet were burned out, leaving only ashes and steel carcasses behind. While investigation is still ongoing, local police confirmed to national broadcasting station NOS that a technical fault was suspected as the cause rather than any criminal activity or arson; there were no injuries to people or damage to the depot building.
Unofficial sources suggest that just four AGG300s remain operational following the fire. Most of the type's services on the operator's route 28 are being temporally replaced by regular 18-metre articulated diesel Mercedes-Benz Citaros, leading to reports of significant overcrowding.
In the short term, it was speculated that operator Qbuzz/U-OV still has its three comparable but recently phased out diesel-hybrid HESS lighTram 24.66-metre bi-articulated buses in storage which could be brought into service, as suitable bi-articulated replacements would be difficult to obtain at short notice, these being rarely seen on the secondhand market, and at present, not available in the country.
Van Hool's AGG300s in Utrecht
The remarkable AGG300 saw its introduction in Utrecht over two decades ago in 2002, when a total of 27 buses were commissioned into service to cater for the large loads between the country's busiest railway station, Utrecht Centraal, and the University Science Park (Uithof) around 5 miles away on routes 11 and 12. Operator Qbuzz/U-OV took over the local transport concession at the expense of former municipal operator GVU during 2013, after which the original blue and white-liveried Euro 3 DAF diesel powered fleet was replaced by a smaller number of 17 more or less similarly-designed but differently-coloured newer versions. When the long-awaited conventional tramway towards the Science Park finally opened in December 2019, the AGG300s were transferred to busy east to west route 28, where they gradually once more delayed the need for another tram extension.