As with many operators across the country, Brighton & Hove Buses will introduce a revised timetable from Sunday 17 January, with sister company Metrobus changing its service level from Saturday 16, to place emphasis on maintaining bus services for key workers and other people making essential journeys, while reducing other services. The operator said that the timetable changes are to reflect falling passenger demand due to the coronavirus and government advice not to travel unless essential.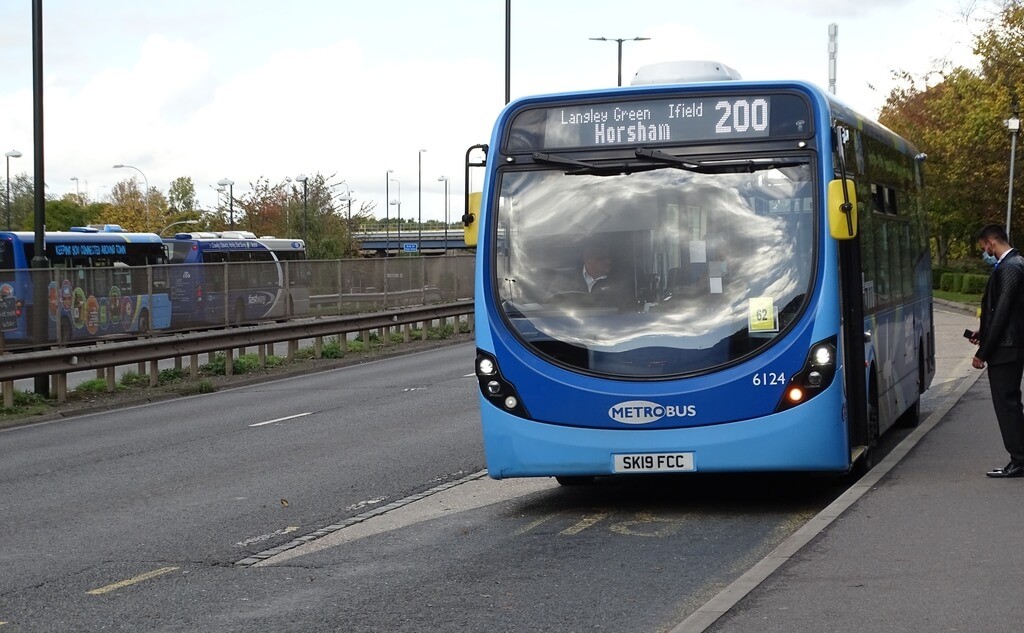 Brighton & Hove and Metrobus Managing Director Martin Harris said: "Overall, services will continue to be operated at very good levels, being temporarily reduced by around 10%; from 90% to 80% of pre-Covid levels, running at a similar level to last year.
"This level of service supports those who need to travel while maintaining social distancing. We have kept changes to a minimum, continuing to provide a good, regular service on most routes and protecting journeys for key workers. Fewer journeys will operate on some routes but we are making sure we run buses at the times when they are most needed."
Mr Harris reminded passengers that if they can wear a face covering, they must: "It is one of the most important things you can do to protect yourself, your fellow passengers and your driver. Please put on a face covering over your mouth and nose when you board and keep it on for your entire journey.
"We understand that some passengers are exempt from wearing a face covering. If that applies to you, it would really help our drivers if you showed your exemption card or lanyard when you board.  At the same time, I'm asking everyone to be kind and respectful towards those passengers who cannot wear a face covering. We won't tolerate hate crime on our buses and that includes verbal, as well, as physical abuse."