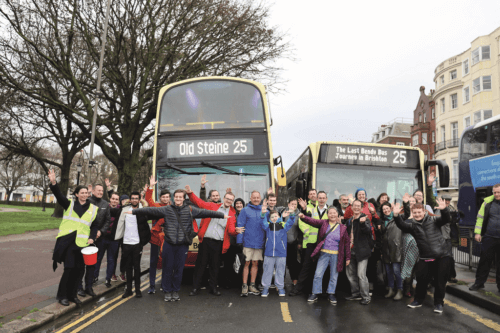 On Monday 7 November Brighton & Hove said farewell to its last Mercedes-Benz Citaro G articulated bus. The Go-Ahead Group-owned bus company posted on its website on 3 November: "We know there are some bendy bus fans out there and we wanted to give you the opportunity to ride a bendy bus for one last time with a stop off in Brighton for photos.
"There is no charge for this journey. However we will be encouraging donations to a local charity from those who may wish to make one, on the day."
The company has been operating former London Mercedes-Benz Citaro Gs since 2010. Numbered from 101 to 130, the vehicles dated from 2002, 2004 and 2007.
See next week's Industry Heritage pages for more on this story