Brighton & Hove Buses' Santa Bus 2019 was officially launched on Thursday 14 when Santa himself switched on the bus' 9,600 fairy lights and Donatello restaurant's Christmas lights.
Scores of children and their families turned up to meet Santa and his elves and watch the lights go on, as a flurry of snow filled the air from the restaurant's snow machine.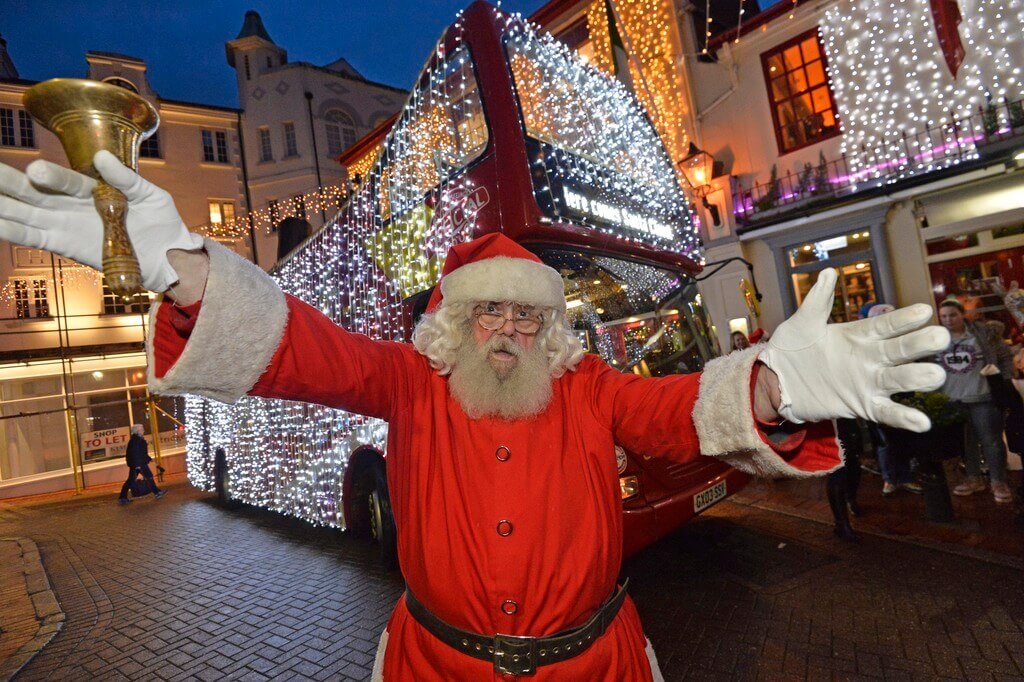 The bus makes its first outing on Monday 25 November, when Santa will visit the boys and girls of Goldstone and Downs Park.
The Santa Bus visits more than 200 streets in Brighton & Hove over 20 nights in the run-up to Christmas, spreading festive cheer while fundraising for 11 charities.
This year's charities are: Amaze, Chestnut Tree House, East Sussex Credit Union Foundation, Motor Neurone Disease Association, Moulsecoomb Forest Garden, Ronald McDonald House, Say Aphasia, Take Shelter, The Martlets, Trust for Developing Communities and YMCA Downslink Group.
The bus has raised more than £250,000 for numerous local charities since it began 16 years ago. When it's not out fundraising, the bus transports disabled children to Christmas parties all over the city.
Brighton & Hove Buses' Managing Director Martin Harris said: "Our brilliant team of engineers has got the bus ready for Santa's expeditions across the city, complete with lights and music. We also have a cheerful crew of volunteer elves and reindeer on standby to help Santa out every night.
"The generosity of people living in Brighton & Hove blows me away every single year. Last year we raised more than £30,000. I'm sure we can beat that this year for these 11 charities that make life better for so many people in this city."
For a full list of dates and maps of Santa's routes, visit: www.buses.co.uk/santabus. You can get live updates on Santa's location on the website using the Santa Tracker.