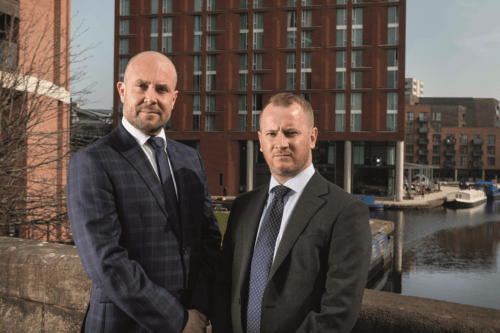 Specialist fleet transport insurance specialist McCarron Coates has launched a new legal advice service for its clients which it believes is unique. The broker says it has introduced its new RTC Crisis Line as it has seen an increased probability of coach operators being prosecuted following a collision.
The service, on offer to all of McCarron Coates' clients, offers coach operators 24/7 access to transport-sector legal specialists who can offer instant advice and legal representation from the minute a driver is involved in a road traffic collision. With just one call, the broker says, the service will connect a driver at the roadside facing police interview after a collision with a legal specialist who can offer instant instruction on how to proceed and liaise with police to determine to which police station the driver will be taken. The legal specialist can then head to that station, to instruct, advise and protect the driver during their police interview, which in turn protects the company and senior individuals within it, the broker explains, adding that the service covers the golden minutes associated with any such incident – those in which a shocked or traumatised driver can unwittingly incriminate themselves, by saying something which could later be used against them.
McCarron Coates said it was launching its new RTC Crisis Line a year after the introduction of a new driving offence, which it believes has largely gone under the radar, that of 'causing serious injury by careless or inconsiderate driving' introduced in the 2022 Police Crime and Sentencing Act and added to the Road Traffic Act 1988, which can result in drivers being interviewed at police stations if a 'serious' injury has been inflicted on a third party, the definition covering common outcomes such as a broken bone.
The new service does not just provide expert legal representation but also helps minimise any reputational damage to the employer's or agency's business, through crisis PR, the broker said. McCarron Coates director Ian McCarron explained: "We are proud to offer our clients this 'first,' having recognised that the legal implications of a driver being involved in any type of RTC are huge. With the 2022 Highway Code establishing a hierarchy of road users, with drivers of coaches and HGVs at the bottom, deemed responsible for the safety of all other road users, there is even more likelihood of the law coming down hard on drivers of these larger vehicles.
"We want to deliver peace of mind to our clients. They do not now have to suddenly become legal experts or urgently try to find a lawyer for a driver taken to an interview room. Just one call will put them, and their driver, in the best possible hands as the legal process unfolds and prevent drivers from incriminating themselves and their employer, without even realising they are doing so. It enables the right conclusion to be reached in a case, with the least possible damage to the driver and whoever they were representing on the road. We regard having RTC Crisis Line as pretty much a 'must' not a 'nice to have'."