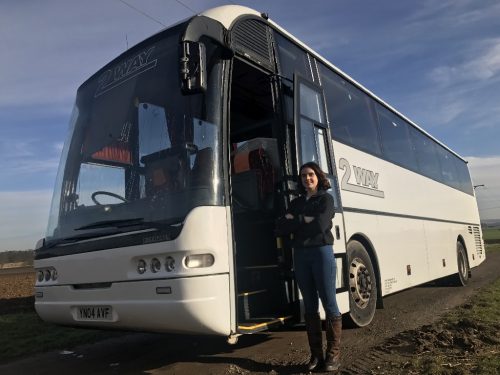 Hayley Burlinson recently made headlines when she passed her Driver PCV test at just 18 years old. She has been employed as an accounting apprentice by her parents, the owners of 2 Way Transport Ltd, Scunthorpe. Elizabeth Howlett spoke to her about being a newly qualified driver and her ambitions for the future
Hayley Burlinson's story was featured in the national press earlier this year when she became one of Britain's youngest females to pass her Driver PCV test, just four months after her 18th birthday. Her parents, Kevin and Melanie have run Scunthorpe-based 2 Way Travel Ltd coach company since 1993 and employed Hayley as an accounting apprentice in 2015. She said: "My mum learned to drive a bus when she was pregnant with me, and didn't stop driving until she physically couldn't get in the cab. I have always been behind the wheel of a bus!"
Around the dinner table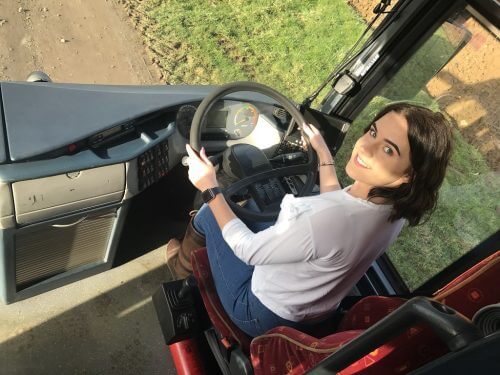 Growing up around buses and coaches, and watching her older brother qualify as a mechanic gave Hayley a good understanding from a young age. She explained: "Dad started his career as an apprentice mechanic for what was Lincolnshire Roadcar. His passion for buses led him to end up running his own business. As it grew he felt that it was natural for his wife to become a full-time member of staff, doing both admin and driving. It's been that way ever since.
"I feel like this industry has been bred into me and that I am following in my families footsteps. The conversation around the dinner table has always been about buses, buses and more buses!"
Upon achieving grades A-A*in her GCSEs, Hayley went to college to study Maths, Economics, Physics and Geography. "I did it for a few months but I really hated it," said Hayley. "College wasn't for me at all, and I wanted something different. That was when […]
What you get with a subscription
Operator & Supplier Profiles
Face-to-Face Interviews
Lastest News
Test Drives and Reviews
Legal Updates
Route Focus
Industry Insider Opinions
Passenger Perspective
Vehicle Launches
and much more!