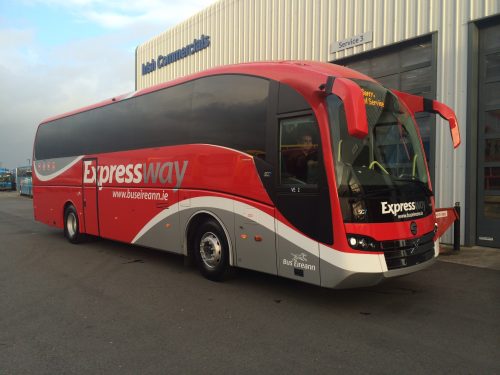 An all-out strike will commence on Monday, following a statement released by Bus Éireann detailing cuts to wages 
The  €12m cut to wages has been put in place in an attempt to alleviate the operators hemorrhaging of money. The company have claimed that without the cuts, they could be insolvent by May. A statement released by Bus Eireann earlier today confirmed:
"Due to the perilous state of the Company's finances and the failure to reach agreement with unions at the Workplace Relations Committee (WRC) last week, the Board of Bus Éireann considered the matter in detail at its meeting today and approved proposals for immediate cost savings to be implemented from Monday, March 6th.
"These measures are vital to ensure that the Company remains solvent, and can continue to trade as a going concern. The Company must deal with its challenges directly, and the Board have a duty to ensure Bus Éireann is financially sustainable and therefore must take the necessary steps to secure this. Further dialogue aimed at urgently resolving these challenges would be welcome."
In response, NBRU have released a statement advising workers to engage in an all-out strike. Dermot O'Leary, NBRU General Secretary, said:
"The fact is that by informing staff that they are going to introduce far reaching and financially impactful measures from next Monday, without agreement, Bus Éireann has left us with no option but to inform the Company that we will reactivate our previously notified strike action to coincide with the implementation of these measures."