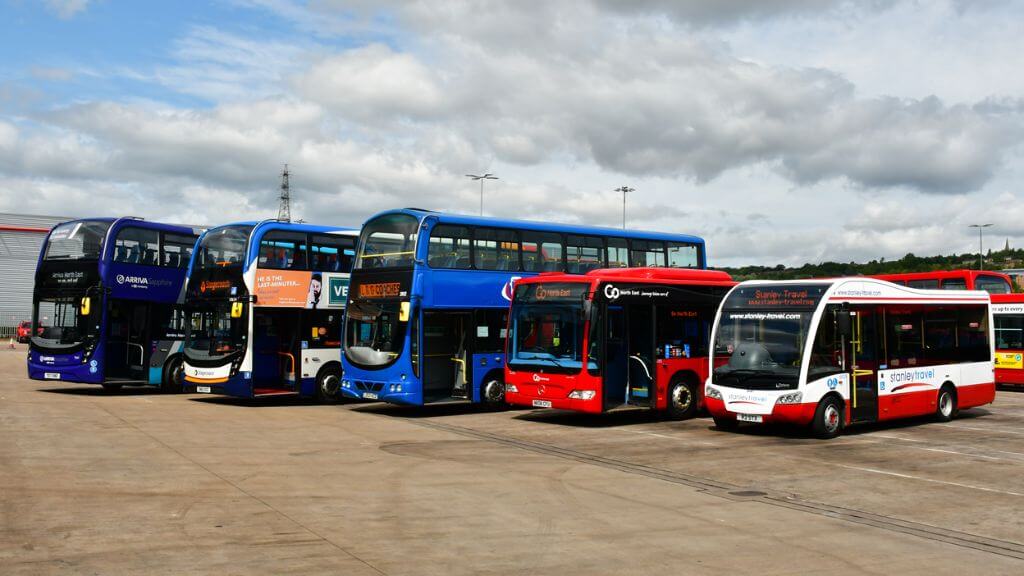 Tyne and Wear growth highest in Northern England, only surpassed nationally by areas with successful bus partnerships
NEBus, the organisation which represents bus operators in the region, has announced figures which show that in Tyne and Wear ridership has increased by 2.4%, against at backdrop of an overall decline nationally. Tyne and Wear is also the highest area of growth of any North of England area, only beaten nationally by the West Midlands, Bath and North Somerset and Bristol, where successful bus partnership areas have been formed.
Tyne and Wear continues to have the fourth highest bus use per head of population in England outside of London. County Durham also saw 0.5 million more journeys for the year, an increase of 2.2% and the third largest increase in the North after Tyne and Wear and Hull.
Commenting on the news, Martijn Gilbert, Chair of NEBus, said: "This is great news that demonstrates what can be achieved by embracing improvements to bus services and the environmental benefits they bring.
"I'm aware of commentators often making the point that bus use has declined over the past 10 years and whilst there are many reasons for this, including major changes in the way people shop and work which impacts demand for transport, it's really important that we don't lose sight of the encouraging green shoots that this latest data shows and the impressive progress being made with investments and improvements to the region's bus network, with even more to come.
"Most people who use buses actually find them very good and we need to be talking buses up and getting behind supporting the improvements that bus operators and local authority partners are making, as well as appreciating that today's modern buses are a world away from the dated perceptions of those who often unfairly criticise them and haven't used a bus in recent years.
"If we are serious about improving air quality, then we need to shift more journeys to low carbon public transport. Buses aren't the answer to every single individual transport need, but they are the answer to a very large number of common commuting and leisure journey needs. Buses can be even better with more bus priority and supporting policies which can help with service reliability, dependability and affordability, but we already have some great bus services across our region and it's vitally important that we recognise this and talk positively about them."
Independent research by the TAS Partnership in its National Fares survey has shown that the North East continues to have some of the lowest average fares in the country and that fare rises since 2017 have also been some of the lowest in the country.
NEBus also pointed out that whilst buses in London benefit from high levels of public subsidy and supporting policies such as major networks of bus priority lanes, high car parking costs and the congestion charge, the majority of bus services in the North East are provided commercially without subsidies. London's headline £1.50 single fare is for relatively short journeys in comparison to the North East, and London's £21.20 weekly bus pass compares to £16 for an all bus operators Newcastle smart zone pass.