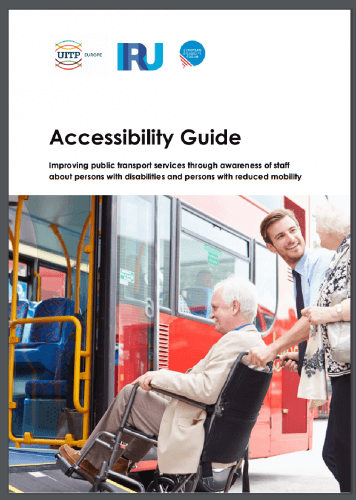 Bus Users UK has welcomed publication of an international guide on the needs of people with disabilities using public transport.
Published jointly by the European Disability Forum, the International Association of Public Transport and the IRU, the Accessibility Guide aims to improve public transport by raising awareness among staff of the needs of passengers with disabilities.
The launch of the Guide was timed to coincide with this year's UN International Day of People with Disabilities (December 3) and covers all sorts of disabilities from mobility and sensory impairments to cognitive and psychosocial difficulties.
Claire Walters, CEO of Bus Users UK, commented: "According to the Guide there were 80 million people in the EU with some form of disability in 2011.
"This, coupled with the fact that the population is ageing, makes it more important than ever that operators and their staff can recognise and support the diverse and changing needs of their passengers."
Bus Users UK said it particularly welcomed the inclusion of mental health issues and cognitive impairments in the Guide.
Claire said: "Hidden disabilities can be an even greater barrier to travel because staff and drivers simply aren't aware of the passenger's needs.
"This Guide will be a useful addition to the work already been done by some operators to make public transport accessible to all of us."
To download the Accessibility Guide visit https://bit.ly/2gQKF2a – or find it at www.uitp.org