"I feel passionately about this role," Gareth Stevens said
Cardiff Bus has announced the appointment of a new Operations and Commercial Director, Gareth Stevens. Gareth has been promoted to the role after spending the last six years as the operator's Commercial Manager.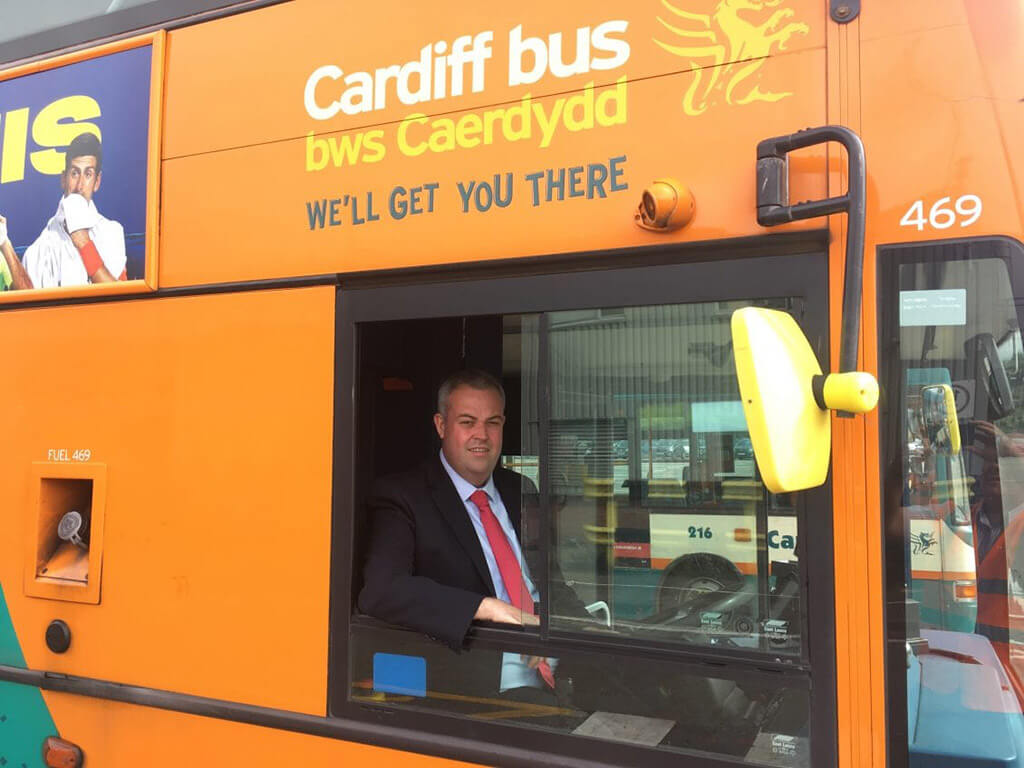 On his appointment Mr Stevens said: "I am delighted to have been promoted to this role. Having started in the public transport industry at a young age, I'm grateful to have had the opportunity to see and experience the improvements made to bus travel, and to be involved with developing and implementing these changes at different levels.
"I feel passionately about this role and I'm focussed on ensuring best practice delivery, alongside legislative compliance and the maximisation of efficiencies, effectiveness and quality.
Cynthia Ogbonna, Managing Director of Cardiff Bus, said: "I am delighted that Gareth has been appointed our Commercial and Operations Director. Gareth brings exceptional skills, knowledge and experience of the transport industry. He will complement a strong executive team and will play a key role in driving forward our strategy."