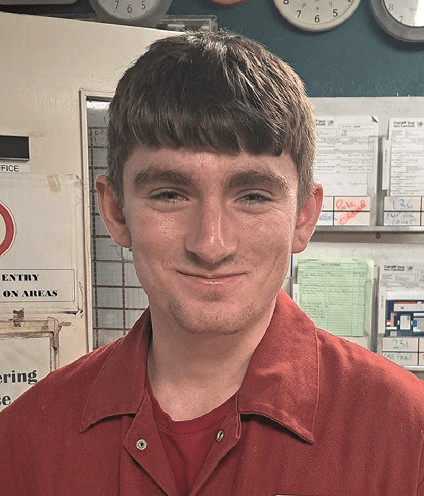 Another operator acknowledging and celebrating the important role played by its apprentices is Cardiff Bus, which currently has four apprentices in the business, and who it says are crucial additions in its thirty-strong engineering department.
"While working with us, our apprentices have developed invaluable skills and experience of working within the transportation industry which will help them progress within their future job roles," the firm said. "The contribution of apprentices at Cardiff Bus is huge, and their hard work and dedication is recognised by us. Many of the apprentices we have employed have stayed at Cardiff Bus and progressed to full-time roles because they have enjoyed their time here so much."
Cardiff Bus apprentice Austin, one of the four currently working for the operator, offered an insight into what is involved. "I did a 12-month course in college and then a week of work experience at Cardiff Bus, I liked it here so much that I wanted to stay which is how I am here working as an apprentice," he explained, adding: "I really enjoyed my work experience here and I wanted to stay long term."
Talking about his daily routine, he said: "When I come in, I handle drivers' defects to make sure that the vehicles are safe to operate before they go out for the day. This involves recording the condition of the bus, screen washing and ensuring the battery is safe for operation. I then shadow a mentor for the rest of the day, so my role varies depending on what I am doing with my mentor that day.
"I mainly work in the engineering sector of Cardiff Bus but sometimes I go out and assist with breakdowns, and I've also worked with some electrical elements. My favourite part of my apprenticeship is being independent, this has resulted from my mentors seeing how I have performed and allowing me to work more independently when they have seen that I can do the work without constant supervision. I have a few mentors, who change each day, so every day is different and it's good because I can see and work in different areas here.
"The support I've received at Cardiff Bus has been really good, everyone is really friendly and always willing to help. Ross especially has been a really good teacher. I would definitely recommend doing an apprenticeship at Cardiff Bus because you learn on the job and it's a great way to gain experience in the industry, it's a good trade to be in," he concluded.