Cardiff Bus has renewed its app and website contract with UK technology company Passenger, and says it is looking forward to another three years working with the digital transport services provider.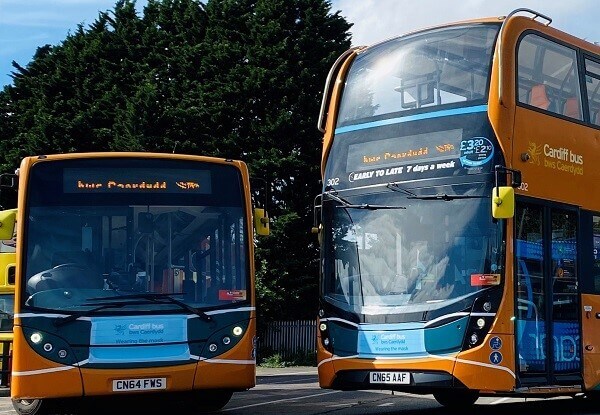 Passenger and Cardiff Bus began working together in 2017. Since then, hundreds of thousands of bus users have used the Cardiff Bus app and website to plan and pay for journeys across the city and beyond. In that time, Cardiff Bus' digital offering has grown to include 'first and last mile' travel solutions such as integrating with Cardiff's popular bike share scheme nextbike, has become bi-lingual, offering Welsh translation, and has seen live bus tracking brought to users of the service.
Cardiff Bus says it has worked closely with Passenger throughout the difficult year of 2020. During the March lockdown, Passenger quickly developed tools to give users the information needed to navigate travel through the ongoing pandemic – such as pausing tickets and being able to see how busy a bus is in real-time.
Gareth Stevens, Commercial Director for Cardiff Bus said: "Passenger and our partnership with them is an essential service to us. We communicate with customers via our Passenger app and website and see the benefits of their products every day.
"In difficult situations, whether a sudden service disruption or during the current public health emergency, we have great trust in our partnership with Passenger. The value of being able to share information quickly and easily with our customers is crucial to keeping our services and users moving."
Passenger provides apps and websites for over 20 of the UK's bus operator companies and has recently launched myTrip – a multi-operator app platform designed especially to support smaller operators during the current health crisis and beyond.
Passenger and Cardiff Bus say they are excited to continue working together, bringing cutting edge transport technology developments to the people who travel with them.
"At Cardiff Bus, we strive to make it easy for people to plan and pay for their bus journeys," added Gareth. "We can do that, in part, thanks to Passenger. They bring a huge amount of knowledge to the table but they are always ready to listen to our ideas and feedback. We know we are working together towards a common goal.
"We are very happy to be continuing to partner with the best multi-platform supplier working in the bus industry – and can't wait to see what we can bring to our service users over the next three years."