This year's Catch the Bus Week – which runs from Monday, 2 July to Sunday 8 – will see bus operators, local authorities and passenger groups encouraging the public to try taking the bus.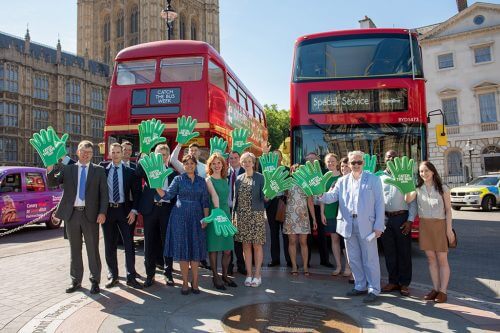 Led by Greener Journeys, a coalition of Britain's leading bus companies and other supporters, the week aims to raise awareness of the economic, environmental and social benefits of bus travel.
Now in its sixth year, the initiative urges passengers, operators and local authorities to work together to realise those benefits – pushing towards the switch from car to bus.
Greener Journeys has recently published the first part of a new study by Arup into the impact of bus investment on local economies, which suggests that every £1 invested into local services results in over £8 in wider economic benefits.
Despite plans to tackle emissions (and with Euro VI diesel buses being cleaner overall than the average Euro 6 car), congestion remains an issue; Greener
Journeys has been calling on councils and central Government to tackle congestion by targeting cars and vans, which are also the biggest contributors to NOx pollution from road transport.
Claire Haigh, Chief Executive of Greener Journeys, said: "The enthusiasm shown by bus operators, MPs, local authorities and many others in this year's celebrations is so encouraging and is central to the success of the initiative, and we look forward to seeing activities over the course of the week.
"We need a long-term investment strategy for bus. We have them for rail, walking, cycling and roads. It is time to develop a plan that includes our most vital form of transport."