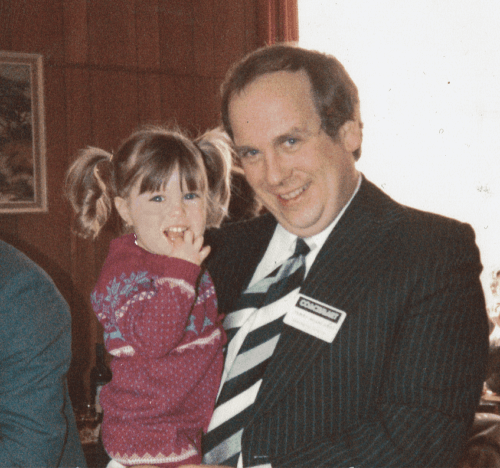 To pay homage to the founder and creator of the weekly industry magazine that started its life as Coachmart, we take an updated look at a feature first written by Peter Jackson for our 40th anniversary back in 2018, which looked back to Terry's early publications as well as its development through to the CBW we know today
At CBW we are proud of our heritage and long-term involvement in the coach and bus industry. To this end we have a vast archive of previous editions, stretching all the way back to issue 1 of CBW's predecessor Coachmart, which is where our own story begins.
Coachmart was founded by Terry Beanland, who as we reported in last week's issue passed away peacefully at the age of 76 after losing his fight with cancer, so it seems a fitting moment to look back again at our own history and pay thanks to Terry for sowing the seeds of what we are still doing, almost 45 years later.
Terry's career saw him work in the coach industry, along with aviation and publishing. In the early 1970s he set up Hull-based Kingston International Coaches, running the Bedford and Ford coaches typical of that era overland to exotic destinations such as Greece, Spain and Italy on camping holidays. The same decade, 1978 saw him launch the first ever weekly magazine catering specifically for the coach industry, which had until then had to rely on monthly titles or small sections within weekly publications dominated by the trucking industry. Alongside Coachmart, he developed his associated Ryland Publishing business, including Queenprint, which was well known to many coach operators of the time, being used for the printing of their tour programme brochures.
After selling Coachmart in 1986, Terry went on to run a vehicle hire business in Hull, later moving briefly to the Isle of Man and then to France with his wife Dorothy, where they stayed for eight years before returning to the UK. The couple took to carrying passengers in a different way, with an air taxi company based at Birmingham Airport, before Terry returned to the woodworking skills that his father had taught him as a child, becoming a sawmiller.
What follows is a small selection of the stand out issues which have brought us to where we are today, reporting on an industry that is very different to the one Terry first reported on four decades ago, and which at the same time is undergoing changes that would have been almost unimaginable to observers at the time.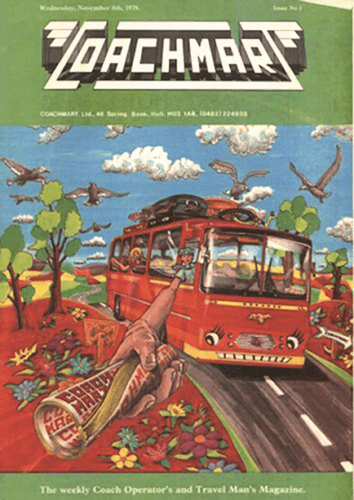 Coachmart 1: Where it all started
8 November 1978
This spectacular illustrated cover is what would have greeted coach operators when issue 1 appeared on their doorstep.
When editor and former coach operator Terry Beanland put pen to paper to write his first editorial column over four decades ago, it would have been hard to imagine the magazine enduring in the way it has – let alone how it, and the industry it reports on, has changed over the years.
Packed full of ads and features on attractions and dealerships, this humble 20-page publication clearly made an impression on the industry. Cartoon covers like this one also led to Coachmart being affectionately known by operators as a 'comic' – although the magazine soon built itself a reputation as a vital source of news in a pre-internet, pre-social media world.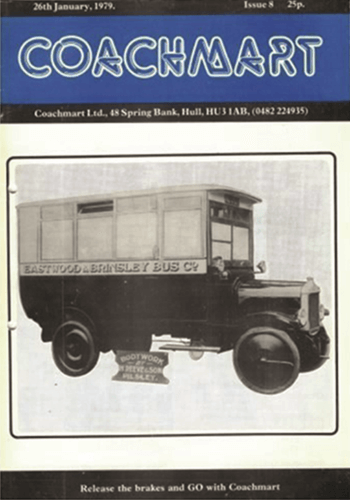 Coachmart 8: Time for a facelift
26 January 1979
By the time 1979 rolled around, Coachmart was treated to a minor facelift. The logo used on the front cover was re-designed, as was much of the magazine's content.
Amusingly, the editor revealed an insight into Elken Coaches' management: "We have received another letter from the company which confirmed our feeling that the proprietor was a member of the fair sex," he said. "We had no reason for our feeling, it was just a sixth sense."
The magazine's crossword didn't seem overly successful, however: "Below is the answer to the crossword from issue two of Coachmart. As we received no correct answers, the prize (a bottle of whisky) will be shared between our staff!"
Coachmart 49: Happy birthday
9 November 1979
The first anniversary of Coachmart came as issue 49 went to press. By this point, Rex Booth had taken over as editor (with Terry as Chairman and Managing Director) and the magazine was 28 pages in length. The cost of an annual subscription? £15.00 – that's a little over £80 in today's money
This issue was special for another reason, though: it was a 'club and theatre special.' Turn to page four and you'll find a comprehensive run-down of clubs and theatres offering discounted rates for coach parties. The opening section reads: "The alert coach operator can vastly increase his business if he wishes to take parties to the clubs and discos which now abound all over the country."

[…]
By subscribing you will benefit from:
Operator & Supplier Profiles
Face-to-Face Interviews
Lastest News
Test Drives and Reviews
Legal Updates
Route Focus
Industry Insider Opinions
Passenger Perspective
Vehicle Launches
and much more!