The UK Coach Awards recognises and celebrates coach operators and their staff nationwide and is the event that everyone wants to be seen at. The tenth annual awards, held at Viva in Blackpool didn't disappoint with over 280 attendees enjoying the glitz. National Express took the coveted UK Coach Operator of the Year award, but a whole range of companies enjoyed a share of the limelight. Here are the winners from 2018.
Coach Marketing Award
Winner, Gold Award: Declare your own National Holidays…..with National Holidays!
Winner, Silver Award: Launch of New Coaches – megabus.com
Winner, Bronze Award: Express City Connect – Stagecoach East Scotland
Finalist: Safer School Coach Travel Campaign – Bakers Dolphin Coach Travel
Customer Service Award
Winner, Gold Award (Individual): Leigh Olsen – Belle Vue Manchester
Winner, Gold Award (Team): Vicki Excel, Kirstie Pike and Ryan Yerrell – Eastons Holidays
Winner, Silver Award (Individual): Jacqueline Withy – Hythe and Waterside Coaches
Winner, Silver Award (Team): National Express Customer Response Team
Specially Commended: Teresa Kearns – Woods Travel
Finalist: Debbie Jackson – Crosskeys Coaches
Finalist: Office Staff – Ellen Smith Tours
Finalist: Fiona Bucksey – Hythe and Waterside Coaches
Digital Communication Award
Winner, Gold Award: www.ellensmith.co.uk – Ellen Smith (Tours)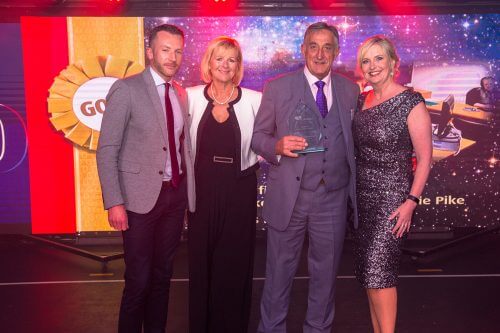 Domestic Coach Travel Programme
Winner, Gold Award: Innovation and Occupancy – Lucketts Travel
Winner, Silver Award: Britain and Europe by Coach 2018 – Crusader Holidays
Winner, Bronze Award: Enjoy Britain – National Holidays
Finalist: Day Breaks and Holidays – Bayliss Executive Travel
Finalist: Bugler Day Trips by Coach – Bugler Coaches
Finalist: UK Travel Programme – Gardiners NMC
Finalist: UK and Continental Holidays – Kirbys Coaches
Finalist: UK Holidays and Day Excursions – Woods Travel
European Coach Travel Programme
Winner, Gold Award: Innovation and Occupancy – Lucketts Travel
Winner, Silver Award: Europe by Coach 2018 – Crusader Holidays
Winner, Bronze Award: UK and Continental Holidays – Kirbys Coaches
Specially Commended: Holidays Brochure – Bayliss Executive Travel
Innovation Award
Winner, Gold Award: Distinctive Systems Coach Manager Online Portal – Distinctive Systems
Winner, Silver Award: Contactless Payments – Scottish Citylink Coaches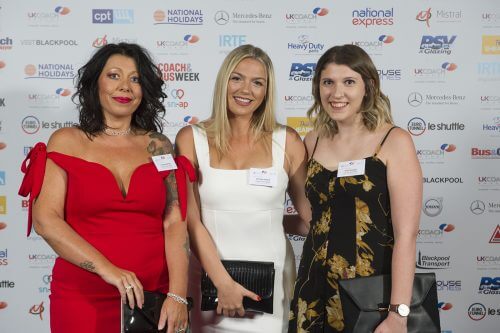 Winner, Bronze Award: Luxuria – Leger Holidays
Making Coaches a Better Choice
Winner, Gold Award: Development of the Caetano Levante III – National Express
Winner, Silver Award: Express City Connect – Stagecoach East Scotland
Winner, Bronze Award: A Brief Encounter with Leighton Hall – Carnforth Heritage Centre and Leighton Hall
Finalist: Door-to-Door Coach Tours – Ellen Smith Tours
Finalist: Day Excursion and Theatre Experience – Kirbys Coaches
Finalist: Days Out: Route 2 – Skills Holidays
Services to the Coach Industry
Winner, Gold Award: Ian Luckett, Lucketts Travel
Support Staff Award
Winner, Gold Award: Reece Deakins – Belle Vue Manchester
Winner, Silver Award: Clare Petrou – Greys of Ely
Winner, Bronze Award: Chris Smith, Alastair Douglas and Carl Sturman – Eastons Holidays
Finalist: Daniel Almond – R S Tyrers
Finalist: Hayley Hicks and Charlotte Woolley – Skills Holidays
Top Express Operation
Winner, Gold Award: Service 900 and Citylink Air – Scottish Citylink Coaches
Winner, Silver Award: South West Falcon – Stagecoach South West
Finalist: megabus.com
Finalist: Express City Connect – Stagecoach East Scotland
Top Medium Fleet Operator
Winner, Gold Award: Greys of Ely
Winner, Silver Award: Williams Coaches
Winner, Bronze Award: Maynes Coaches
Finalist: Alfa Travel
Finalist: Pulham and Sons (Coaches)
Finalist: York Pullman Bus Company
Top Large Fleet Operator
Winner, Gold Award: National Express
Winner, Silver Award: Lucketts Group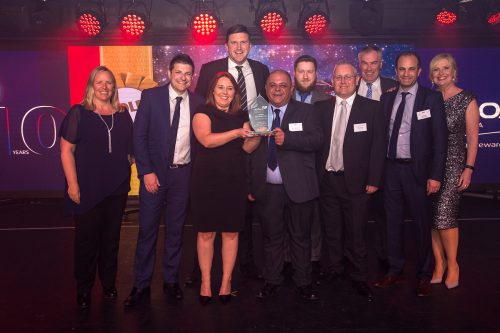 Winner, Bronze Award: The Kings Ferry
Finalist: Edwards Coaches
Finalist: megabus.com
Finalist: R S Tyrers
Finalist: Shearings Holidays
Top Small Fleet Operator
Winner, Gold Award: Woods Travel
Finalist: Hythe and Waterside CoachesWinner, Silver Award: Bayliss Executive Travel
Top UK Coach Driver
Winner, Gold Award: Mark Breslin – Maynes Coaches
Winner, Silver Award: Robert Gill – Belle Vue Manchester
Winner, Bronze Award: Shaun Raven – Alfa Coaches
Finalist: Neil Swan, Crosskeys Coaches
Finalist: Justin Roberts, Crosskeys Coaches
Unsung Heroes Award
Winner, Gold Award: Jim Orr – Scottish Citylink Coaches
Winner, Silver Award: George Docherty – Belle Vue Manchester
Winner, Bronze Award: Merlyn Bryan and Ann Colley – National Express
UK Coach Operator of the Year
Winner, Gold Award: National Express
Winner, Silver Award: Greys of Ely
Winner, Bronze Award: Woods Travel
Young Coach Industry Professional
Winner, Gold Award: Peter Knight, Scottish Citylink Coaches