On 15 October BYD launched what it says is Latin America's first vehicles corridor, served by vehicles from BYD in the Chilean capital of Santiago, in partnership with local operators Enel X and Metbus. The launch was attended by Chilean President Sebastián Piñera, Minister of Transportation and Telecommunications Gloria Hutt, Minister of Energy Juan Carlos Jobet, Minister of the Environment, Carolina Schmidt and other officials and dignitaries. Chile now has a total fleet of 285 operational pure electric buses from BYD, 74% of the country's 386 pure electric buses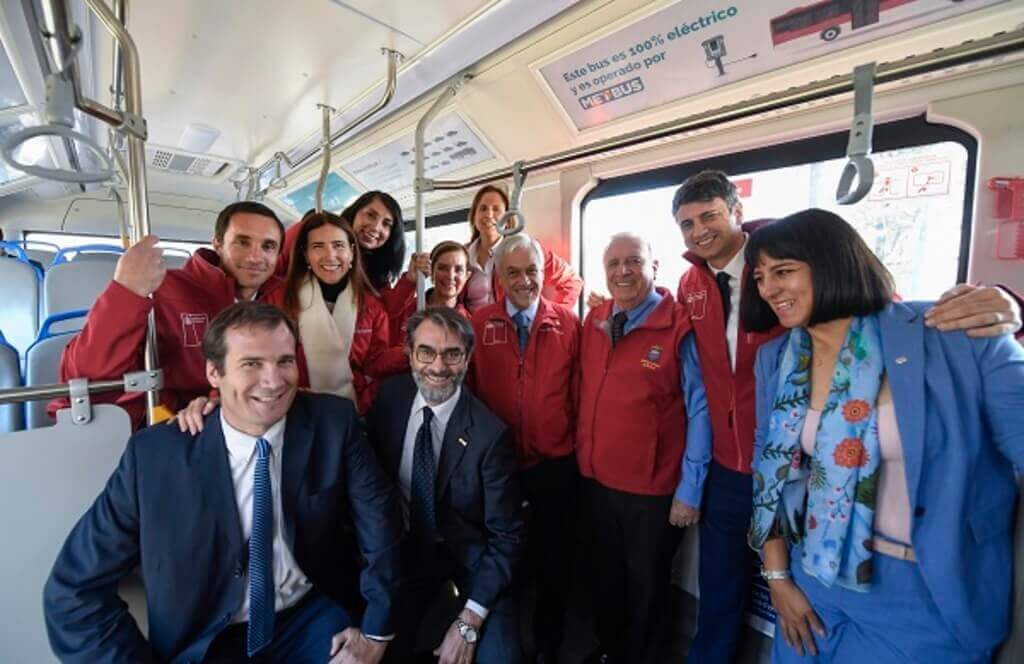 "We are taking this great leap forward and into the future," said the President. "This new public transportation system will allow us to improve the quality of life of all inhabitants."
"The current 285 BYD pure electric buses operating in Santiago are reducing emissions equivalent to more than 9,400 conventional cars," said Tamara Berríos, Country Manager of BYD Chile.
"BYD is proud to contribute its technology towards the first 100% electric bus corridor in Latin America."
Serving one of the city's main routes, the new fleet will benefit about 660 thousand people in nine communities. The buses' quiet operation makes them friendly for use in highly populated areas.
In addition, they come with universal accessibility, greater comfort, greater security, more comfortable and wider seats, low flooring, WiFi, air-conditioning and USB chargers. The buses are recharged at electric terminals located in the Peñalolén and Maipú districts.