In preparation for the introduction of emission zone regulations in Birmingham city centre from July 2020, Birmingham based company Grayson Thermal Systems have partnered with HJS Emission Technology to modify 637 National Express buses within the West Midlands fleet. The two companies have worked closely to find the best solution to convert Euro III, IV and V rated buses to Euro VI standards. The vehicles will be fitted with the GTS eDrive Electric Fan System and HJS SCRT Real-Blue after treatment system with integrated telematics in a demanding schedule of 20 buses per week until the end of the year.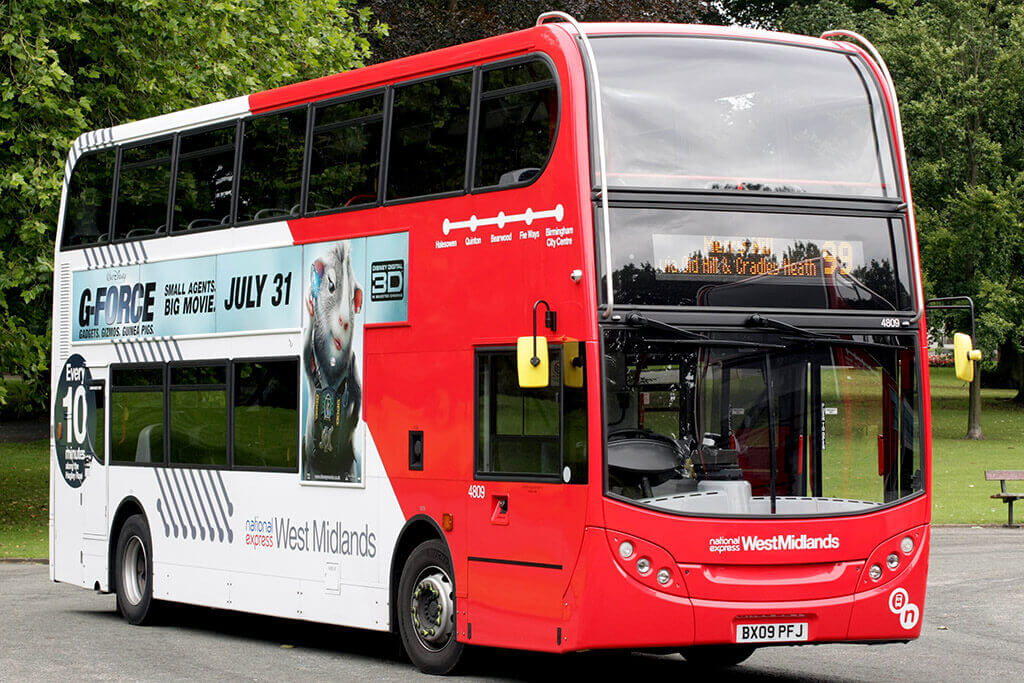 The electrically driven eDrive cooling fan is designed and manufactured locally at the GTS Aluminium facility in Tyesley, and work will be carried out at the opened GTS service centre where additional capacity has been created to accommodate a 14 bay workshop, meaning that besides improving health and the environment, the conversions are also helping to create new jobs in the area.
Once the work is completed, the National Express West Midlands fleet will be amongst the cleanest in the area, with 80% of vehicles Euro VI by January 2020, and 100% by April 2021.