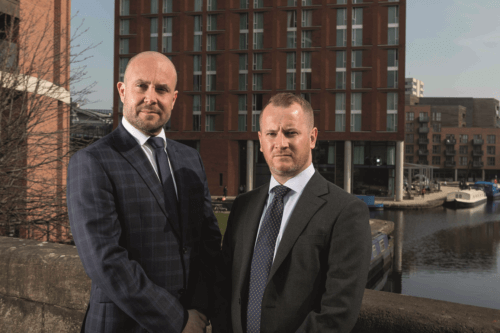 Coach transport insurance broker McCarron Coates, which was vocal in its support for the industry during the pandemic, is offering some 'tough love' to the sector, which it says will help it stay in tune with the potential coach-using customer.
The Leeds-based firm won praise for its 'Wish You Could Hear' campaign, lobbying the Government to provide more support for coach operators during the Covid-19 shutdown. It has now commissioned a consumer research survey which suggests the coach sector needs to act fast, change its thinking and marketing strategies, and align itself with what the current customer wants if it is to survive.
The consumer survey of 1,500 adults highlighted that the coach industry is out of touch with potential customers in the UK, the firm found. McCarron Coates said it initially viewed the results as 'deeply depressing,' but analysed the responses to questions about coach travel undertaken for all types of journey and turned things on their head, by suggesting strategies that coach operators need to adopt.
"It was clear to us that coach operators should not shy away from what was most definitely a total disconnect between the British public and coach travel, but embrace the negativity and act fast, to turn things around," said McCarron Coates director Paul Coates. "Having supported the sector so strongly during Covid-19, and in-person at events such as Coach Week rallies, we potentially view what we have produced for the coach industry now, hard as it may be to swallow for some, as our biggest contribution to the sector's survival."
The publication is titled 'You're Just Not Selling it to Me,' and takes the statistics that relate to the consumer survey that the firm commissioned and presents the hard reality of what British consumers really think about coach travel. However, it also presents a few positives and, above all, highlights what coach operators need to do now if they are aiming for a long-term future.
"We debated whether we should hide these findings, but decided that the best thing is to use them as a vehicle for change," said fellow director Ian McCarron. "Our publication has to be a wake-up call for the coach sector. The sector is at a cliff-edge, if our findings are to be believed, so needs to reposition itself, stop presenting the same type of programme year after year and shake up its offering. The pandemic was clearly a threat, but consumer apathy is a bigger one and that's what the sector needs to address."
McCarron Coates points to possible 'quick wins' for the coach sector in summer 2022, capitalising on train strikes, flight cancellations, airport delays and the fuel crisis. It highlights many areas in which operators need to do more and switch-up their thinking. It also urges coach operators to visit their own websites with fresh eyes and assess whether they provide enough information to customers, whilst considering how their presentation and imagery might be perceived. Above all, it insists that the coach sector needs to act and act now.
"There is simply no time to debate this or delay," said Paul. "As coach insurance brokers, we have a vested interest in seeing the coach sector thrive but, on the basis of the information we have acquired, its days are numbered. Many sectors go through decline but also enjoy a rebirth, because they reinvent themselves. Our message to coach operators is to start that reinvention process today."