An Experimental Traffic Regulation Order is to be put into place from 2 May which will effect coach operators who use The Circus in Bath.
Local residents' in The Circus area of Bath have approached Bath & North East Somerset Council on a number of occasions, via The Circus Area Residents' Association (CARA), in regards to the number of tour coaches that enter the area.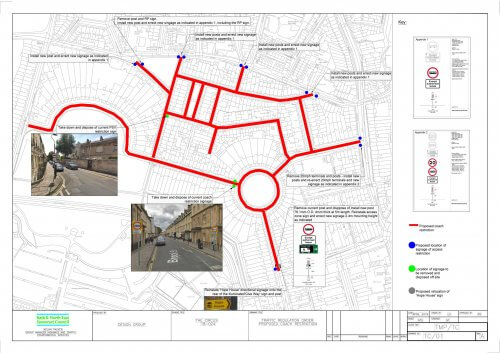 The concern has been raised as residents' are seeing up to 50 coaches per day enter the area for passengers to view/photograph the historic properties in The Circus.
CARA highlighted to the Council that 'These vehicles often do several circuits of The Circus, or stop in the middle of the carriageway with their engines running'.
After a review of the situation, Bath and North East Somerset Council are to implement an Experimental Traffic Regulation Order for up to 18 months, but this can be reviewed, modified or removed after six months.
Gateway signing will be in place at each junction to advise coach drivers that the area is for 'Authorised Buses Only', public services vehicles on bus services or scheduled tour bus service, such as the registered open-top bus service operated by City Sightseeing Bath will continue to be allowed to use the area.