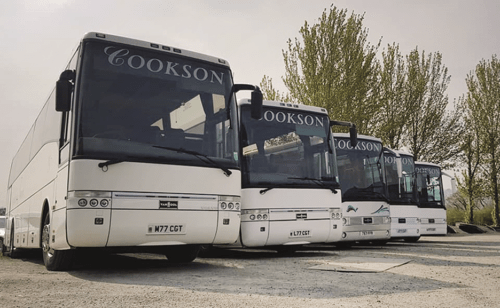 Two coach operators announced their closure in recent weeks, with the owners set to retire
Two coach companies closed towards the end of July. High Wycombe-based M&M Coaches announced via its social media channels that it would close on Monday 31st July 2023, saying that the company would like to thank all of customers and supporters over the 17 years it had been in business. The firm said that the ongoing effects of the Covid-19 pandemic meant that it was no longer viable to remain operational, and that the owners would be retiring.
In Wales meanwhile, the Powys County Times reports the closure of Welshpool school contract and private hire operator Cookson Travel on Friday 21 July after 22 years in business. Owners Mike and Chris Cookson said they had made the decision to retire from the industry.
"We both feel that after 20 years of being on call 24/7 with late nights, early mornings and many, many miles driven over the years, as well as being on the wrong side of 69, a well earned rest was long overdue," the pair said. "We are so proud of what we have achieved as a family based company and have been so fortunate to have worked with the greatest support from our staff and drivers, along with the local community and schools."
Looking back over the preceding two decades, Mike and Chris added: "We're proud of everything we have accomplished and done, from watching the sun rise after late nights in the summer after finishing a long night shift, our trips over to Europe, taking schools for their day trips and camps to the thousands of pupils we have carried to and from school over the years.
"We won't miss the early winter mornings of starting up the vehicles in the dark, scraping snow and ice off the screens in freezing temperatures but we will all miss the wonderful groups we have worked with, all our passengers and most importantly, the staff and drivers who have become like family to us."
Founded in 2002, the business had grown to operate a fleet of 23 vehicles and held an international operator's licence.