A house of commons debate took place on May 10, 2018, regarding the Government's stance on licensing for community transport drivers and operators. Rayanne Baker reports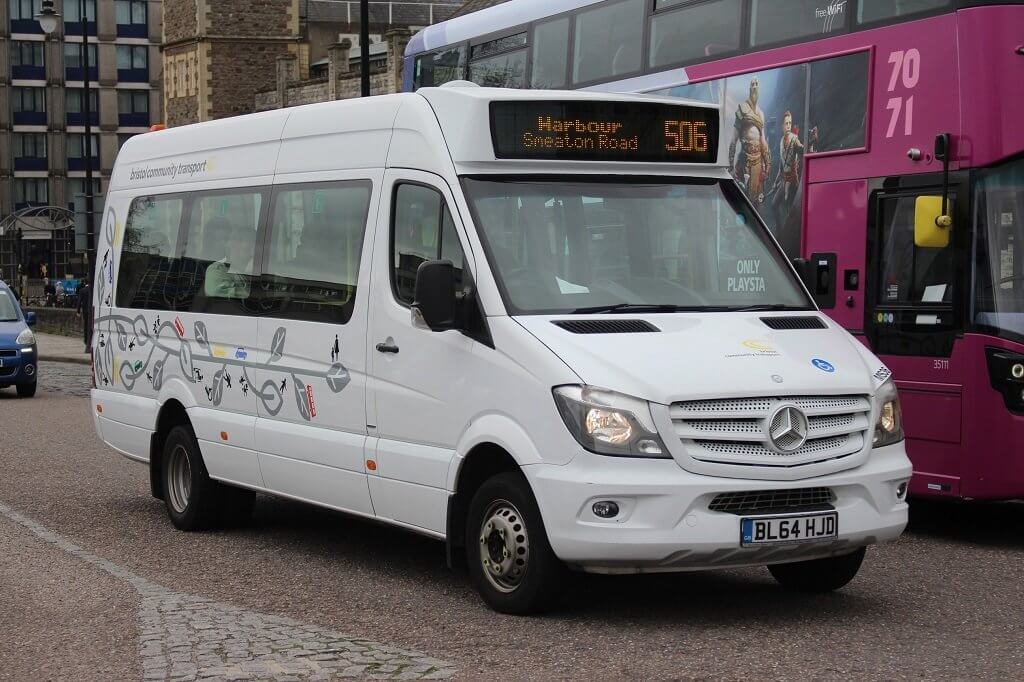 The debate encouraged discussion from across the house about the benefits Community Transport (CT) organisations provide, the legal considerations for such a proposed change to licensing and the intentions of the Department for Transport (DfT). The initial response from the DVSA, DfT, and the results of the Transport Committee's report were also discussed by members of the house.
The debate served as an opportunity for members to voice their concerns regarding the proposed licensing changes, which resulted from the DVSA's initial warning to Erewash CT. The warning stated that they must 'take action to bring its operations into line with all applicable legal requirements.' Following from this, the DfT sent out a letter that confirmed this interpretation of the law was correct and was now to be universally applied and accepted by all operators.
The letter acknowledged that existing guidance meant there was an incorrect interpretation of the rules for section 19 and 22 permit use under the Transport Act 1985. Resulting from this letter, all operators in similar circumstances were then expected to act to resolve the matter. It suggested that additional licensing requirements were likely to apply to mainly large transport-only organisations and that other smaller, community-based permit holders were likely to be unaffected. It did suggest further explanation and a consultation, which this debate formed part of, on its proposal. On November 9, 2017, the DfT then also issued a letter to local authorities in an attempt to clarify the situation, suggesting that at that stage no contracts should be cancelled.
In defence of community transport
Lilian Greenwood, Chair of the Transport Committee, said: "CT rarely comes under the spotlight, yet it encapsulates what local transport is for: connecting people with their communities. It is vital to many thousands of users who are often the most vulnerable in society, and it provides them with reliable, high-quality and, above all, friendly and caring local transport services."
Lilian added: "A vibrant, not-for-profit community-based system is becoming increasingly important to complement existing commercial bus and taxi services, and to plug gaps in provision that are growing in many places because of pressure on local authority budgets."
Discussing the arguments brought against the CT sector, she continued: "Martin Allen and the Bus & Coach Association (BCA) say they want an end to unfair competition, but is there not a very real danger that they will succeed in eliminating all competition from community transport operators? Has the DfT and the European Commission effectively been bullied into proposals that could do immense harm to vital community services and achieve precisely the opposite of the regulations' intention?"
Grahame Morris, Labour, Easington, spoke about the differences between public transport in the capital compared to that in his constituency, saying: "If commuters in London had to put up with the quality of public transport services operating in my constituency, there would be protests on the streets."
Steve Pound, Shadow Minister (Northern Ireland), said: "Surely if the Government cannot make things better, they should at least endeavour not to make things worse. The extraordinary thing about the CT model that we have in this country is that it is organic. It grew organically from the community and has brought added value and so many different beneficial advantages."
Dr Rupa Huq, Labour, Ealing Central and Acton, added: "These services save our local authorities a huge amount of money in avoided health and social care costs, which is the biggest bill for all local authorities at the moment."
Robert Courts, Conservative, Witney, chairman of the all-party group on CT suggested: "The reason why all those volunteer-led services exist is that commercial providers have withdrawn. We cannot allow a situation to arise in which CT providers are not able to operate."
Jesse Norman, Parliamentary Under-Secretary (DfT), also defended the importance of CT despite the changes his department has proposed. He added: "It was right to recognise that the organisations in many ways are not entirely distinct but often highly different in their nature from purely commercial operators. That is because the services they offer are often incidental to the wider public good that they discharge and the wider social value that they add.
"I acknowledge the value of CT. That is why this Government and their predecessors have supported CT organisations. No-one respects the importance of the CT sector more than my officials and me."
Reactions to the DfT's letter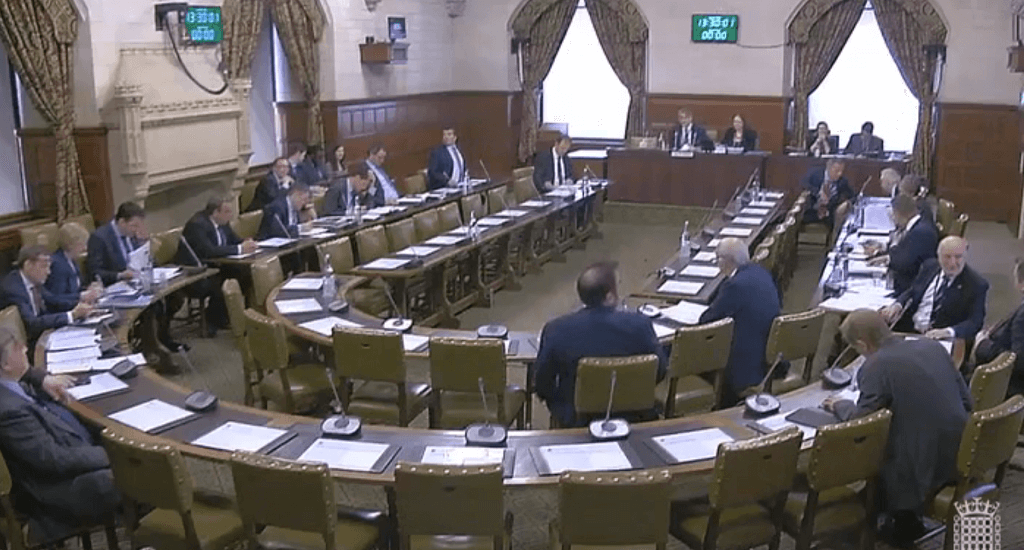 Lilian Greenwood said: "Although the DfT's letter may have been well-intentioned and designed to clarify and calm the situation, it achieved the opposite effect, by creating widespread confusion and panic. Mobility Matters, an urgently convened campaign group, told us that its survey evidence suggested that the new requirements were likely to be catastrophic for many community organisations, with 40% saying that they would be unable to carry on operating as a result of the additional costs.
"After the DfT's letter arrived, traffic commissioners and local authorities were also unclear about its immediate implications. We heard about traffic commissioners sitting on applications for new permits, because they were unsure what to do. We heard about local authorities holding off from agreeing new contracts and that some contracts with permit-holders had already been terminated. Concern was growing that vital and socially valuable services might already be being lost. Frankly, it all seemed to be a total mess and the sector felt in limbo."
Response to the report
The report undertaken by the Transport Committee is said to have heard evidence from all sides, including commercial operators, community organisations and public bodies who oversee the licensing and regulation of both sectors, the DfT, the DVSA and traffic commissioners. The report was published in December 2017 and the Government responded in February 2018, alongside the consultation on the proposed changes. The Department's estimate was that 1,567 permit-holders would be affected by the operator or driver licensing requirements, which is 25% of permit-based operators. The Community Transport Association's (CTA) estimate was that 5,956 operators would be affected, which is 95% of permit-based operators.
Discussing the Government's response to the report, Lilian Greenwood commented: "I was not reassured by the Government's response to our report. It took precisely the legalistic position that we had warned against and discounted almost all of our recommendations, which were intended to lessen the impacts of the proposals. It did not consider the interplay with commissioning bodies' responsibilities under the Public Services (Social Value) Act 2012, despite indisputable evidence of the immense social benefits of CT.
"In addition, it did not consider establishing any kind of hybrid category, whereby there would be more proportionate licensing requirements for the sector. It could not even set out an appropriate and clearly defined transition period for affected organisations and there was no commitment to offer tangible support to those required to make changes."
Jesse Norman responded: "Far from it being the case that Government have not started to listen, as Lilian Greenwood said, we have been very carefully listening all the way through this process."
The interpretation of section 19 and 22
Lilian Greenwood suggested that the UK has historically used section 19 and 22 permits within the Transport Act 1985 regulation. She said: "It is widely acknowledged, including by the Government, that the regime has provided an effective framework within which not-for-profit organisations can safely provide community-based local transport services. The Government has also very broadly accepted throughout that the long-established permit regime still achieves that.
"Furthermore, they accept that developments in the sector that have led to the current situation have been not only supported by official guidance, but explicitly encouraged by local and central Government for many years.
"Not-for-profit community organisations have been encouraged to become more professional in outlook and, in the face of growing pressure on local authority budgets, to become more financially self-sufficient. Community organisations have responded to that call quite properly and, I stress, in accordance with the official guidance, developing their operating models to deliver services via a mix of grant funding and local authority contracts.
"There is a potential misalignment of the relevant sections of the 1985 Act and its associated guidance and practice, and EU law. For years, guidance and practice in the UK had considered 'not-for-profit' and 'non-commercial' to be interchangeable terms. The DVSA investigation and the DfT's letter signalled a completely new interpretation. The evidence to our inquiry, including evidence from hundreds of CT organisations of various types and sizes, overwhelmingly suggested that assumption was simply wrong."
Lillian discussed her shared concern with the organisation Mobility Matters that the interpretation of the law is "arguably wrong", adding: "Mobility Matters asserts that the definition of non-commercial purposes should be applied to organisations and not only to the services that they provide. Mobility Matters also points out that the issue at hand is about fairness in competition for contracts. If that is the case, logic would suggest that the issue should be dealt with in procurement guidance."
Discussing the Government's impact assessment, Lillian continued: "There is a real danger that the Government has massively underestimated the detrimental effects on the CT sector. That is demonstrated by the initial impact assessment, which was published alongside the Government's consultation paper and which, frankly, is woefully inadequate. The Transport Committee concluded that the Department failed to address valid concerns over many years. It acted too slowly.
Perhaps now it feels it has painted itself into a legal corner, but why has that happened? As I understand it, complaints about the widely accepted permit system have emanated solely from Martin Allen and his small group of commercial operators, the BCA. The main trade body, the Confederation of Passenger Transport, seemed intensely relaxed about permit use in its evidence to our Committee.
"Why did the DfT allow the complaints of a small group of commercial operators to rumble on for years? If it had addressed these relatively localised complaints years ago, could we have avoided the current situation? Why could localised problems in relation to competition for local authority contracts not be dealt with through procurement guidance? Why the need for a new, blanket approach to operator and driver licensing when we all accept that the permit system has worked effectively for decades and very broadly still does?"
Sir Vince Cable, Leader of the Liberal Democrats and Chair of the Hackney Community Transport Group (HCT), discussed the shared dissatisfaction of HCT regarding the proposed changes, saying: "It has deep knowledge of the industry and totally shares the assessment of the CTA that the changes will do truly enormous damage."
"I get a strong sense that the Department simply does not understand the concept of a social enterprise. It seems to believe that a commercial service has to be provided by a commercial operator, but very efficient commercial services are provided by social enterprises that operate efficiently, but make a different use of their profit. The profit is used for a social purpose, not the reward of shareholders, and that distinction appears to be completely ignored in the Department's evaluation.
"Frankly, the Department has done a shoddy piece of work. Some fundamental costs are completely ignored. The transport management cost in the industry is underestimated by a factor of three. Most seriously of all, there is a well-developed methodology that people in the industry understand for calculating social impacts. Those are not fully taken into account. The figure of £400m that the Chair of the Select Committee mentioned is well attested by the people who use the standard methodology. It appears that in every other sector of the economy – local or national – there is now an understanding that the Public Services (Social Value) Act 2012 can be applied on top of procurement rules, but an exception has been made in this case. What has happened here – it has happened many times in the past over procurement issues – is that officials and lawyers are over-interpreting EU laws."
Matt Rodda, Labour, Reading East, Shadow Minister (Transport) (Buses), added to the sense of discontent: "Sadly, the Department did not respond appropriately or quickly enough to address issues that were raised directly with them over a number of years. When officials did respond, they mismanaged the situation, causing confusion and panic in the CT sector."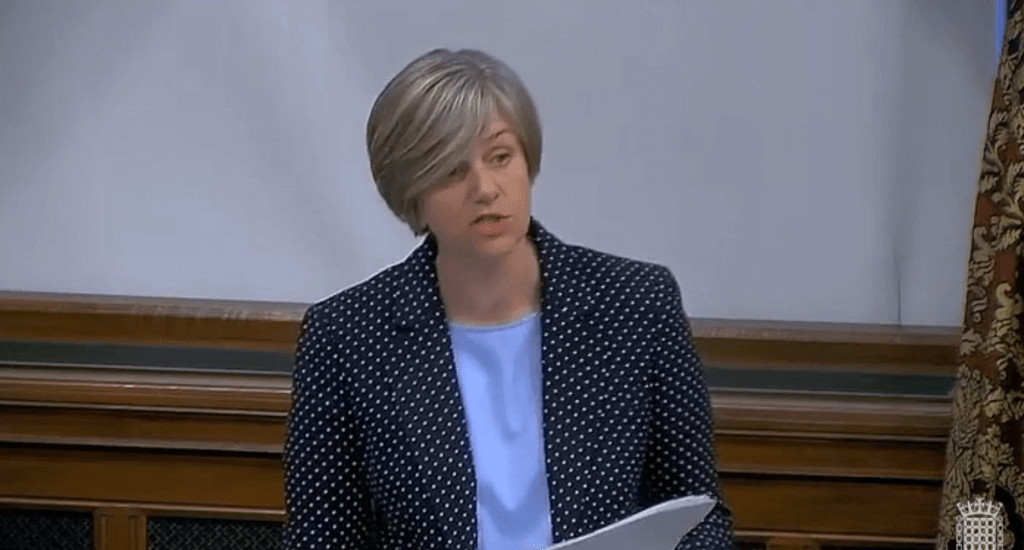 Matt added: "The Department's view appears not to differentiate between true commercial services and those vital community services that fill gaps where the market is unable to deliver transport. By accepting a premise that any transaction in any form makes something commercial, the proposed changes will prevent many more community organisations from operating than the Department intended, affecting not just those that compete for contracts. It is important to remember that not all services where a payment is made are truly commercial."
Tommy Sheppard, Shadow SNP Spokesperson (Scotland), shared his view that giving private operators the ability to decide when exemptions are applied is "bizarre": "We could have a situation in which a CTO is regarded as commercial simply because it receives payment from the local authority or someone else for providing the service, and it could be exempted and be non-commercial on the grounds of there being no private sector interest. At one and the same time, the operator could be both commercial and non-commercial. That is a policy of which Schrodinger would be proud, but it ought to have no part in the planning of public transport."
Jesse Norman responded: "The Government does not have a formulated and final policy on this matter. The law in this area is a complex matter on which our understanding continues to evolve. Part of the purpose of the consultation is to understand how the law plays out in CT organisations' practice across the country. There has been no undue deference to legal advice on this matter. We are considering it and consulting widely on this topic.
"We remain very open to legal advice. It is important to realise that there are genuine questions here about what the law is, how it relates to other aspects of law and how it is properly applied. It is misguided to suggest that we are adopting a narrow and legalistic approach when in fact we are proceeding with extreme care and caution in the face of a complex situation."
Future developments
Jesse Norman continued: "We do not believe that we should proceed without listening to people or taking account of what they say. We will pursue the consultation process, reflect on the experience that comes out of that, publish a response to the consultation and take action based on that."
Regarding what this means for CTOs in the future, Jesse added: "Our judgment is that it would be premature for local authorities to withhold contracts pending further analysis and exploration of the legal complexities involved in this area. I cannot be clearer than that, and I hope that is reassuring to the sector, as it should be. I hope that it is understood that we as a Department are taking a tone of warmth towards the sector on this issue, while respecting our obligation to uphold and clarify the law. I give that sector, which I respect so much, my reassurance that we will continue to do whatever we can to protect and support it, subject to the process of law, in the coming months."
What the BCA and CTA had to say
Martin Allen of the BCA told CBW: "I thought the DfT got a hammering during the debate, but I also saw a lot of MPs with no regard for the law and the safety of the passenger. As head of the Transport Committee, Lilian Greenwood should remain impartial. She should not be asking the minister to be finding an alternative interpretation of non-commercial.
"There have been a lot of problems with the consultation. It has only received around 500 responses, and the CTA and Mobility Matters have been conducting their own information gathering exercise to prevent information falling into the hands of the BCA. What are they trying to hide? Surely these findings cannot be considered in the draft findings of the consultation."
Martin added that the BCA would be restarting legal proceedings soon, with the aim of forcing the DfT's hand.
Bill Freeman, Chief Executive of the Community Transport Association (CTA) said: "This Westminster Hall debate showed, once again, that community transport is held in the highest regard by politicians across the country and the political spectrum. They can all see the difference made for the people they represent and they don't want to lose these vital services from their communities. Not one MP spoke positively about these reforms, which shows how little support there is for them.
Many MPs were doubtful of the quality of legal advice the Government was getting, described by one as "eccentric", and urged the Minister to go back and push for something more pragmatic and helpful in keeping vital services in place. They also made a strong case for the Government sticking to long-standing and widely used interpretations of how the regulations should apply and to act quicker to deal with the uncertainty and culture of fear that many community transport operators and their passengers now face."