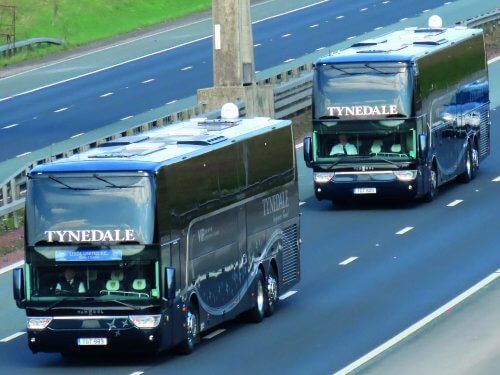 The Confederation of Passenger Transport (CPT) has set out its ambitious plan for a recovery from the Covid-19 pandemic, including a call for grants to help tours get underway as soon as next month and kick start the UK tourism economy.
With lockdown restrictions set to gradually ease, coach tourism can restart this summer giving the industry an opportunity to play a leading role in the UK's economic recovery. A majority of UK residents are thought to be planning a domestic break between now and September and coach travel can help fulfil those plans while relieving the traffic pressure on tourist hotspots from Cornwall to the Highlands.
CPT's Backing Britain's Coaches plan calls for:
A £150m grant-based scheme to support English and Welsh operators to get up and running. Similar schemes are already available in Scotland and Northern Ireland;
Government backed campaigns to promote coach travel to passengers and locations; and
The Chancellor to extend repayment terms for Coronavirus Business Interruption Loans that he committed to in September 2020.
CPT Chief Executive Graham Vidler said: "The coach industry has suffered as much as any other during the pandemic and has inexplicably been treated differently to other areas of the leisure and hospitality industry. Today's strategy sets out the road to recovery.
"We need to see coaches treated in line with other leisure and hospitality businesses and this must include a grant scheme to help operators get holidays up and running generating income for local economies across the UK. Without this, many operators will find it unviable to open their doors meaning attractions and places across the country will see less footfall placing jobs and businesses at risk."
Graham also highlighted the need for governments to promote the benefits of coach travel to help encourage places and attractions to welcome coach trips this summer.
"Passengers are keen to return but are looking for reassurance that it is safe to do so. We need to see a coordinated effort to restore confidence in coach travel and governments across the UK alongside the industry must champion its benefits to places, attractions and customers."