Crime on the West Midlands public transport network has fallen by 5% in the last six months, says TfWM. The drop is in crimes recorded on bus, rail and Metro trams between April and September 2019 and compared to figures for the same period last year and is set against a national backdrop of rising crime.
The biggest decrease was in sexual offences and public order offences, as well as reduced anti-social behaviour on the network. On the metro specifically, crime has seen a reduction of 35%. In addition, there has been a 1% decrease in bus crime, with the biggest drops in criminal damage and sexual offences.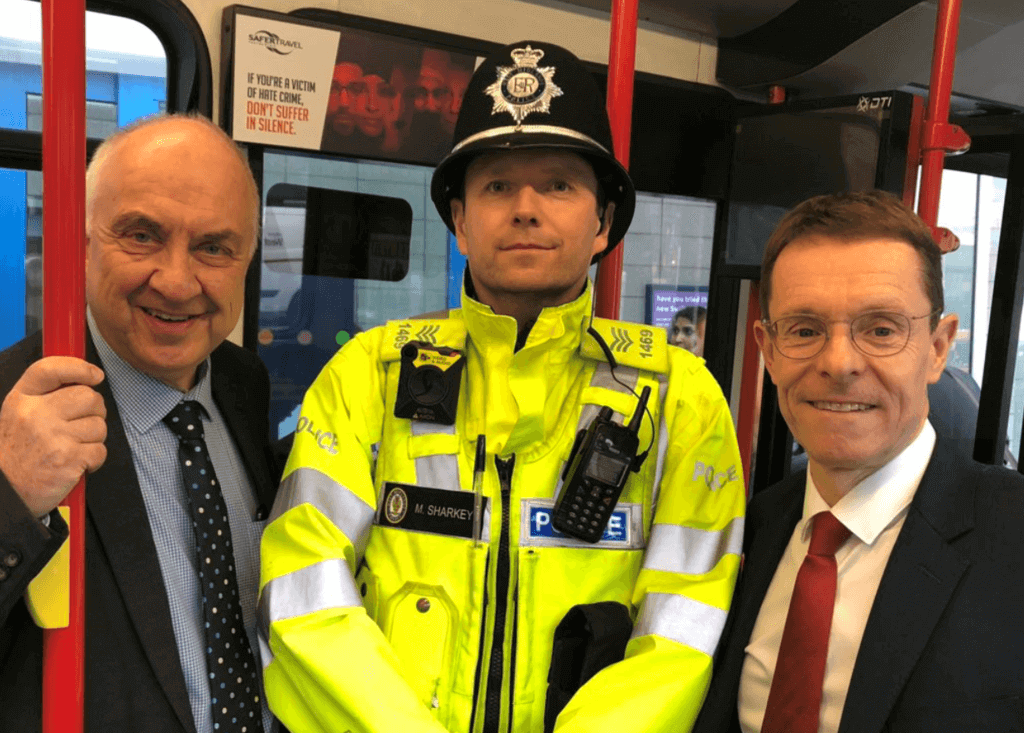 The award-winning Safer Travel Partnership is made up of police officers and staff from West Midlands Police and British Transport Police, as well as staff from Transport for West Midlands (TfWM) and transport operators. Police officers patrol the region's transport network every day based on intelligence from both police forces, as well as from transport staff and members of the public. The team has access to over 1,500 CCTV cameras covering bus, rail and metro stations which are staffed 24/7, as well as on-board CCTV access from partner transport operators. This means the teams are able to target the hotspots where crime and anti-social behaviour are most frequently reported.
During the so-called 'Mischief Fortnight,' the period which includes Halloween, Bonfire night and the clocks going back, the police teams were strategically deployed to tackle the small increase in crime and anti-social behaviour that is typically expected during this period.
Additionally, the partnership's dedicated Anti-Social Behaviour Team has also achieved great success. They run the 'See Something Say Something' campaign which encourages passengers on the bus network to text if they witness any anti-social behaviour on their journey. During the past six months, the team received 898 reports through the text service and website form. Of these, more than 80% of perpetrators ceased their behaviour following early civil interventions, and 97% of those completing the Restorative Justice programme have stopped offending on the public transport network completely.