The CTA has recently launched its new website, which it said: "is cleaner, easier and more intuitive to use and still holds all the information you need as a member, as well as providing you with some exciting new resources and features."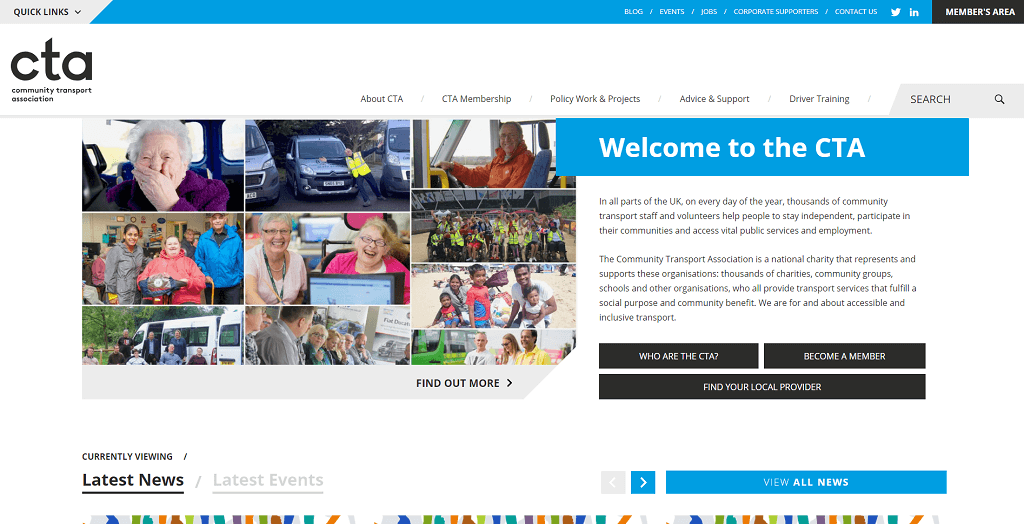 Features include updated advice resources, which CTA said make it "easier than ever to access comprehensive advice and support for organisations operating community transport." Frequently asked questions can now also be filtered by country and topic.
The members' area has undergone improvements, which means members can now access exclusive advice resources which provide information on various aspects of operating safe and legal community transport.
Members can also let the CTA know of any changes to contact details or communication preferences via an online form, and they can renew their membership online.
The CTA said: "The new CTA members' area helps you easily access the new advice resources, back issues of Together, apply for permits and much more.
"You can now also add additional users to your account, so more people from your organisation can access CTA's member-only resources."
"Membership of CTA is, of course, more than just being able to use our website but we also know that having a strong online presence can create a better and easier way for you to enjoy the benefits of your membership."
Previously part of CT Online, the 'Find your local CT Provider' database is now on the main CTA website.
CTA said: "The new site makes it easier for members to create and update their organisation's public profile. Just login into the CTA members' area, click 'Edit your find my local provider profile' and fill in your details.
"It's a great way for members of the public to be able to find out more about who you are, where you operate and how you can help."
There is also a new section on Driver Training and a new training resources store where you can order and pay for your training resources online.