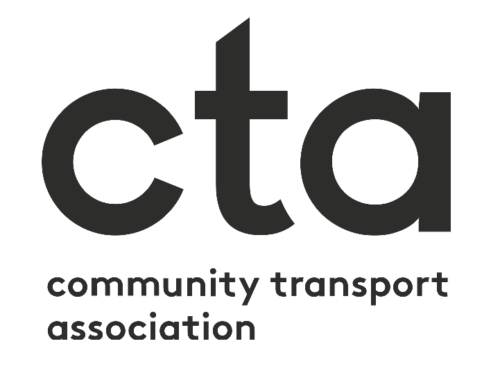 The Community Transport Association (CTA) is calling on all community transport (CT) operators to prioritise robust maintenance programmes to ensure the safety and compliance of their vehicles on the road following the recent written decision issued of the Traffic Commissioner to revoke the permits of a CT operation which fell below the required safety standards. Based on the evidence provided by the Traffic Commissioner, CTA has now made the decision to revoke the remaining permits issued to the operator in question.
The CTA says it acknowledges that the Traffic Commissioner has a duty to enforce transport operators' compliance with strict regulations and that safety standards are upheld, and the decision to revoke the permits of the operator has become necessary to maintain that standard. The Association issues over 1,000 Section 19 permits every year to more than 1,200 CT organisations that are its members. While these permits enable community transport operators to provide transport services to vulnerable members of society, the CTA reminds operators that it is their responsibility to safeguard the well-being of passengers and other road users while operating with the permits.
The Association say it has no doubts that most operators deliver robust service to transport passengers safely and legally, but it has become imperative to emphasise the need for all operators to comply with regulations to maintain their vehicles and carry out regular inspections and repairs, so they do not jeopardise their operations. As a designated membership body, the CTA is responsible for ensuring that operators have the right knowledge, processes, and governance to run within the regulations.
"If operators are concerned that they are falling below the required standard or want to ensure they have considered everything and are operating legally, we encourage them to contact us. The CTA can offer recommendations, guidance, and advice to prevent operators from jeopardising their operation," said CTA Chief Executive Victoria Armstrong.
The CTA also offers a range of advice mechanisms to support CT operators in delivering a safe and legal service, including online resources, peer-to-peer sessions and one-to-one tailored advice. The CTA also says that it emphasises that operators have a duty to maintain standard procedures to secure the safety of the passengers and the drivers, and that it will continue to review its advice and permit process as an ongoing effort to build a strong, safe and compliant community transport sector.