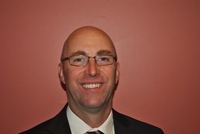 Moseley dealerships become second distributor of Van Hool TX range with DAF engines and announces two new sales team appointments
Van Hool is to strengthen its presence in the UK. Alongside Arriva Bus and Coach, the Associated Moseley dealerships – Moseley (PCV) in Pontefract, Moseley in the South at Taunton and Moseley Distributors of Airdrie – will sell the DAF-powered Van Hool TX integral coach range.
All three Moseley dealerships can now supply the full TX range including the Alicron, Acron, Astron, Astronef, Altano, various lengths of the Astromega double-decker and the compact TX11 Alicron midicoach. All models feature DAF MX 13 or 11-litre power units and are now available to buy as a built to order purchase.
Speaking of the new development Karl Moseley, Managing Director Moseley (PCV), told CBW: "This is a continuation of our longstanding relationship with Van Hool of 35 years. The DAF engine is renowned for its fuel efficiency and for its reliability and we're pleased to offer this combination to operators. Discussions were going on for a while and it is now available to order. A DAF-powered Van Hool will be on display on the Moseley stand at the Coach and Bus Live 2015 exhibition."
Arriva will continue to supply the TX alongside the brand new EX range, a European entry-level model which will be showcased at this year's Coach and Bus Live show.
Highlighting Van Hool's commitment to strengthen its presence in the UK, the Belgian manufacturer confirmed that the 'mature' TX series has been well-received since its 2011 launch in Europe.
Commenting on the development, Filip Van Hool, CEO of Van Hool, said: "Van Hool has a longstanding tradition and experience in the bus and coach market in the United Kingdom. We have had a presence there since 1965 and, together with our distributors we have built a strong relationship with numerous well-known and respected customers.
"Now, together with our distributors, we are ready to enter a new era in the UK market. The new Van Hool EX range is a European entry-level model primarily aimed at touring coach companies and scheduled service operators who know the values of the Van Hool range: great reliability of the vehicle combined with a high-level finish."
Moseley (PCV) has also announced the appointment of Robert White as its new Sales Manager covering East Anglia, Oxfordshire, Northamptonshire, Buckinghamshire, Bedfordshire, Hertfordshire, Cambridgeshire and South London.
Robert previously worked for Arriva Bus and Coach as Sales Manager before he was appointed to Moseley (PCV).
Steve Peck has joined the sales team at Moseley in the South Ltd and will be representing the areas of Berkshire, Hampshire, Surrey, West Sussex, East Sussex and Kent, as well as North London and Essex.
Commenting on the development, Karl Moseley said: "Robert brings with him years of industry experience and we are delighted to welcome him to Moseley (PCV). We are also pleased that Steve will now represent us in the South East and would like to wish them both every success."