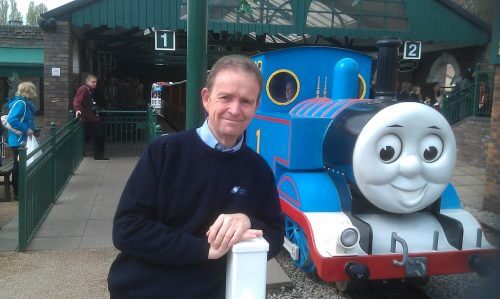 After six years as Head of Coach Sales & Contracts, Stuart Duddy will leave DFDS following a forthcoming restructure of its UK Sales Team.
Stuart – a well-known figure in the coach industry – joined the company in 2011, when its Short Sea operations consisted solely of a Dover-Dunkerque route. Since then he has seen its operations expand, with a Dover-Calais route introduced in February 2012, leading to a sharp increase in coach business.
Stuart also assumed the management of the UK coach operator business, utilising the overnight services between Newcastle and Amsterdam.
In an email to customers, Stuart stated: "I intend to take a short career break but hope that I will cross paths again with many of the great personalities who work in the coach and group travel industry. I view many of my business contacts as friends and hope that they have always found me to be a reliable professional and always true to my word.
"I have also enjoyed the support of some great colleagues at DFDS and shall miss working with them."
The task of recruiting a new 'Regional Sales Manager – South' has begun, and Stuart formally leaves post in September.