Driver training provider DriveTech has launched a new white paper to help fleets transition to electrification. 'Embracing an electric future: the right support for fleets' provides insight and practical advice to help businesses adapt, innovate and prioritise safety when making the switch to electric vehicles (EVs).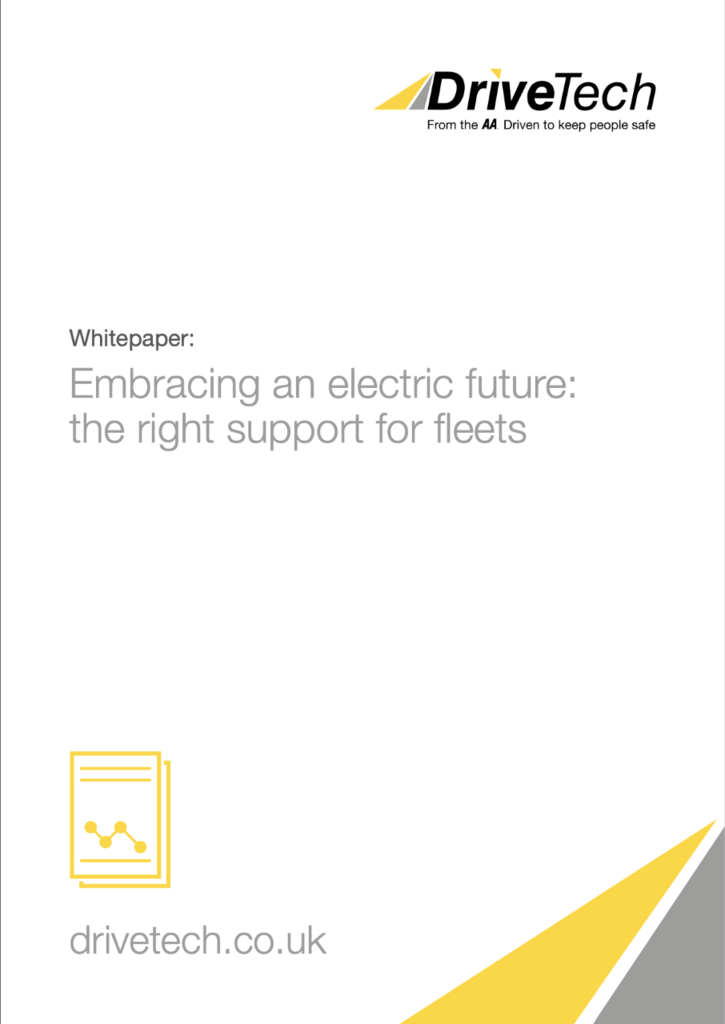 The report comes as part of DriveTech's ongoing commitment to providing training to drivers nationwide, as well as increasing demand for insight and guidance surrounding alternative fuels. It reports that a recent poll of 17,628 motorists by the AA and ITV's Tonight programme found that nearly half of respondents (47%) would consider switching to EVs. In addition, the UK government recently announced a national ban on the sale of new petrol and diesel vehicles by 2030.
From charging, through to cost and maintenance, there are many decisions for fleet managers to consider to ensure that the transition period is a smooth one, and while there isn't a one-size-fits-all approach, DriveTech says that one of the key factors when making the transition should be the prioritisation of driver safety. The technology of EVs means they have clear driving differences, including instant acceleration and regenerative braking, and that providing driver training for fleet operators is one of the most effective ways of reducing risks.
Charlie Norman, Managing Director at DriveTech, commented: "Today, there are almost 100,000 electric vehicles on the UK roads. As the adoption of electric vehicles continues at pace, it's vital that businesses have the support they need to embrace an electric future. It's our priority to help drivers to adapt and ensure they remain safe on the road and advise the role of driver training.
"Our pioneering white paper provides an overview of the current EV landscape and gives clear advice to fleets on how to maximise current and future opportunities. Completely free to download, we'd encourage all fleet managers to take a look." The white paper can be found at: www.drivetech.co.uk/wp-content/uploads/2020/12/1120-7097-Drivetech-EV-Whitepaper.pdf