Lothian Buses subsidiary East Coast Buses launched contactless payment on its services on Thursday 20 December.
The technology has been fitted to all East Coast Buses vehicles and allows passenge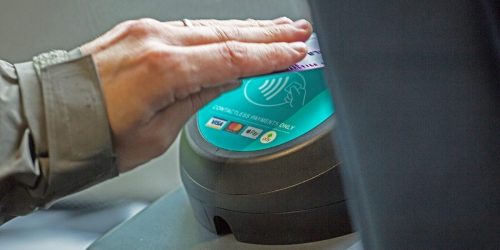 rs to pay for their travel via VISA or Mastercard payment cards, as well as Apple Pay and Google Pay.
Speaking of the new technology, Nigel Serafini, Commercial Director from Lothian Buses said: "This is the first time that contactless payment will be accepted for journeys on our services between Edinburgh and East Lothian.
We are sure this will be a welcome addition to the county and will complement our existing range of value for money ticketing and payment choices for our customers, providing a seamless and convenient way to pay for your ticket."
Since beginning operation in August 2016, the business has also introduced additional routes, and services including a new Nightbus service, which has resulted in customer growth of over 52% to date.