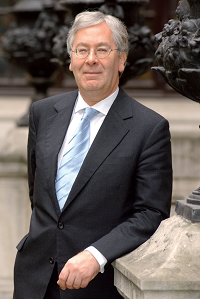 The Bank of England (BoE) last week lowered the UK's economic growth forecast to 1.5%, and signalled that an early rise in interest rates was off the agenda.
Speaking at a press conference after the publication of the Bank's latest quarterly forecasts, the BoE governor Sir Mervyn King blamed concerns over indebtedness in the Eurozone and disappointing growth and fiscal policy in the US for a sharp downturn in the market mood. He said it could take years to bring high debt under control in some Eurozone countries.
As recently as May, the BoE had projected growth of 1.8%. This is the fifth downgrade of its estimates for growth in 2011 since the coalition government was formed last June.
King also warned: "Headwinds to world and domestic growth… are becoming stronger by the day". The forecast for 2012 was downgraded from around 2.5% to closer to 2%. Commenting on the UK riots, King said he was "shocked and appalled", but resisting the idea they are a response to the coalition's austerity programme, he said in the past year "the private sector has created over four times more jobs than have been shed from the public sector".
The outlook on inflation in the bank's latest report was also bleak. King said there is a "good chance" inflation will hit 5% this year, mainly due to rising utility bills, but stressed that the BoE still expects prices to fall back sharply in 2012, and return to target around the end of next year. King also warned: "There is a limit to what UK monetary policy can do when large, real adjustments are required."
Continuing to back the coalition's deficit-reduction strategy, he said: "We have a credible mediumterm fiscal plan, which many countries do not." He also pointed to the depreciation of sterling as something which should help assist recovery by making British exports more competitively priced on world markets.