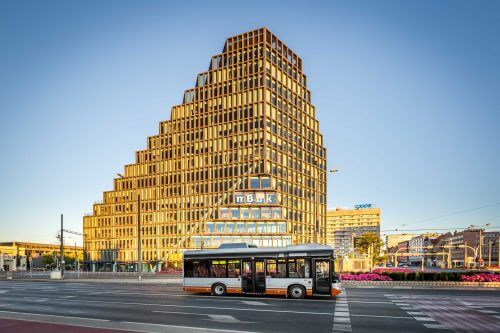 Jūrmala in Latvia has just purchased two Solaris Urbino 8.9 LE electrics that will go into service in the third quarter of 2019.
They will not only be the first Solaris electric buses in the country, but also in any Baltic State.
The electric buses will be equipped with 160kWh Solaris high energy batteries that can be easily rechargeable using a plug-in device placed on the right side of the vehicle, behind the rear axle.
The recharge status and mileage that can still be covered will be indicated on the driver's dashboard display.
Included in the specification will be air-conditioning, Alcolock, heated mirrors, cameras monitoring the passenger compartment and the vehicle's surroundings, and there will be an emergency button in the driver's cab that will allow him or her to record any incidents inside the vehicle. If the need arises, an emergency signal can also be sent.
Also included will be a passenger information system and there will be three USB charging points that passengers can use. A floor covering resembling wood will be fitted to underline the ecological nature of the vehicles.