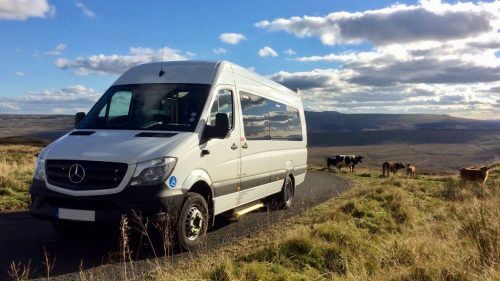 North Yorkshire County Council has revealed that it is taking six bespoke accessible minibuses from commercial vehicle specialist Enterprise Flex-E-Rent, marking the first time the Council has worked with a rental and leasing provider for the delivery of accessible vehicles.
The Treka Van conversions, taken on a five-year agreement, are designed to provide passenger transport for both adults and children in care centres, schools and other public facilities across North Yorkshire. They are furnished with a range of specialist equipment including wheelchair lifts, removable seats and interior facilities for people with health conditions and special needs.
The contract includes full maintenance, as well as replacement vehicles for when the leased minibuses need repairs or servicing.
North Yorkshire County Council also works with Enterprise Rent-A-Car for daily rental services for its employees.
Gary White, Fleet Management Officer at North Yorkshire County Council, commented: "Previously we've always purchased and operated all our accessible minibuses directly. We decided to try a rental approach because Enterprise's specialist Flex-E-Rent division has expertise in providing these types of vehicles and also offers certainty of cost, technical knowledge and real value for money.
"Because it operates accessible minibus fleets for several other organisations, Enterprise was also able to provide vehicles on short-term rental to bridge the gap while we waited for the new minibuses to be equipped and delivered."
Mark Howell, Sales Director at Enterprise Flex-E-Rent, added: "Accessible transport is a vital element of community welfare, and local authorities such as North Yorkshire County Council need to demonstrate they can deliver continuity of service, vehicles tailored to local requirements and the best value for money, as well as the highest calibre of service to ensure mobility for users.
"Our experience in providing minibuses and similar accessible vehicles with the right specification, backed up by an expert engineering team and a network of regional centres, means we can provide minibuses in a way that delivers against the needs of the council as well as their drivers and passengers."