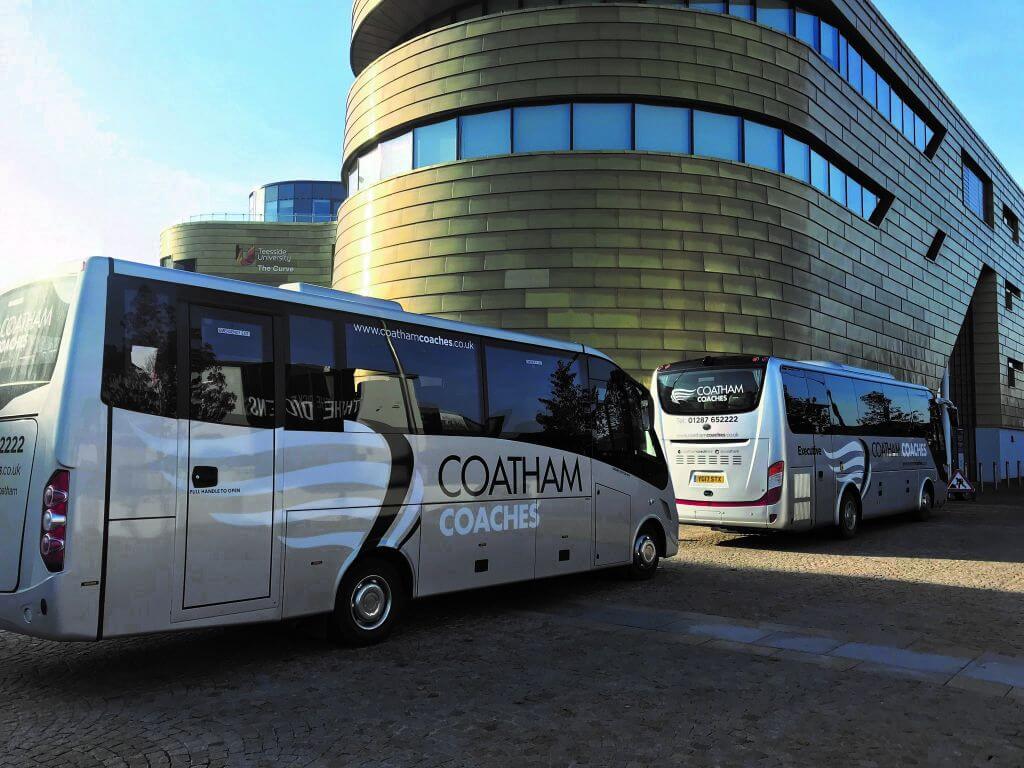 Long-established family-run operator Coatham Coaches of Saltburn-by-the-Sea has switched to CPT Tacho Analysis software to improve compliance control and driver awareness. As a result, the company feels Earned Recognition status is now well within its sights.
Formed in 1980, Coatham Coaches installed CPT Tacho Analysis powered by TruTac's compliance control software over two years ago. The Confederation of Passenger Transport (CPT) selected TruTac as commercial partners four years ago and now has various joint products which all provide significant discounts to CPT members.
As each new vehicle is added to the fleet, analogue equipment has given over to digital but even with the latest technology, says Managing Director Mark Hodgson, whilst administration is reduced and analysis is improved, driver professionalism still lies at the heart of the business.
"The main reason we moved to TruTac software was the excellent CPT Tacho Analysis product," he explained. "As far as we could see this was the best way to improve all-round driver monitoring and two-way consultation regarding all aspects of driver duties and standards. Moreover, the system is fully approved and compatible with DVLA's Earned Recognition scheme – a direction in which the business is heading."
Mark and his team have also made full use of TruTac's integrated TruDriver module, to educate and inform drivers on tachograph records, infringements, compliance and working time so that each driver fully understands the general rules and can help to police their own performance.
Coatham Coaches has also benefited from the flexibility which the cloud-based CPT Tacho Analysis brings, through real-time access to clear and concise compliance data, including manager and driver dashboards with KPI reporting, from any PC or internet connected device.
"This makes life easy when it comes to accessing data," added Mark, "either for DVSA or routine operational requirements it really does enable true compliance control. Plus, with this system we get unlimited vehicle and driver downloads with no hidden charges."