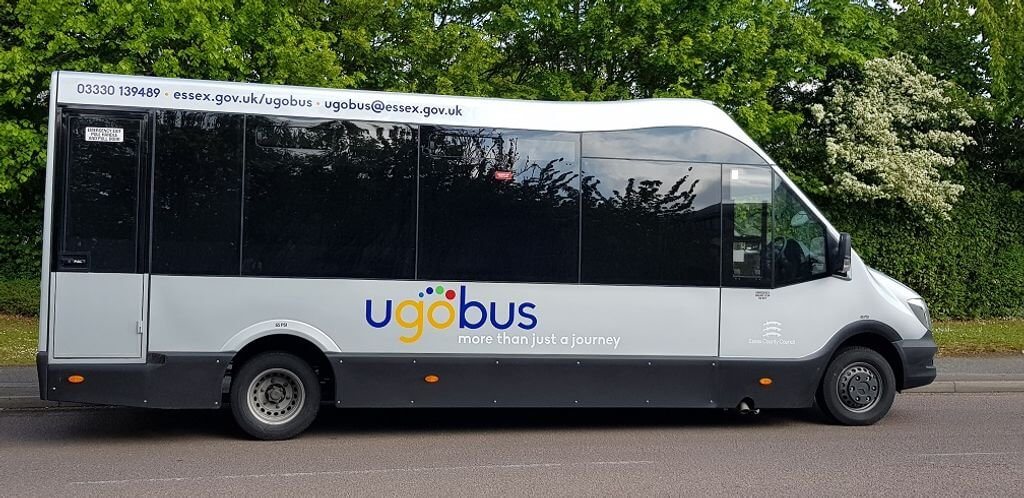 Essex County Council has recently taken delivery of a Mellor low-floor Strata as part of its ongoing fleet development. The vehicle will be used by the council to service the 381 route operating between Harlow and Epping, six days every week.
Paul Blackwell, Ugobus Manager from Essex County Council said: "We decided to purchase the Strata from Mellor due to the impressive reputation the vehicle has gained over the years. The size, layout and specification requirements were exactly what we were after and I am confident that the vehicle will lend well to our transport services in the region."
Mellor's Strata offers a passenger capacity of 22 and delivers up to 22mpg fuel usage, offering impressive cost of ownership credentials. It is also LEB certified, awarded to Mellor by the Department for Transport (DfT) and Low Carbon Vehicle Partnership (LowCVP), demonstrating that the Strata meets the stringent low-emission criteria imposed by the UK government.
As well as the clear environmental benefits of operating a lower emission bus, the financial reward to Essex County Council will be significant as a certified LEB qualifies for a rebate from the DfT as part of the Low Carbon Emission Bus incentive scheme. An adaptable interior was another key requirement in the purchase of the Strata to cater for passengers with limited mobility. The vehicle boasts ample space for two wheelchairs in its innovative low-floor area.
"We operate a fleet of more than 70 vehicles and the Strata is the perfect addition," Paul added. "It is a small bus that provides all the features of a large vehicle, with excellent passenger comfort and a variety of benefits including WiFi and USB charging points. The vehicle has been liveried out perfectly and it has been well received by passengers and drivers alike. We are extremely pleased with how they look."
Stephen Haywood, Area Sales Manager for the South for Mellor, said: "We are pleased to be supplying Essex County Council with its Strata vehicle and are confident it will exceed the expectations of passengers in the region. We look forward to working with them again in the future."